BlackBerry ditches T-Mobile US after iPhone advert spat
Won't renew licence after operator tried to flog Jesus mobes to BlackBerry-strokers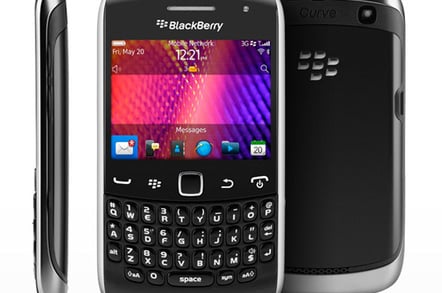 BlackBerry has said that it won't be renewing its licences with T-Mobile US after the operator apparently tried to lure its customers away from its handsets and onto Apple's Jesus mobes.
"BlackBerry has had a positive relationship with T-Mobile for many years. Regretfully, at this time, our strategies are not complementary and we must act in the best interest of our BlackBerry customers," said BlackBerry chief John Chen.
"We are deeply grateful to our loyal BlackBerry customers and will do everything in our power to provide continued support with your existing carrier or ensure a smooth transition to our other carrier partners."
The firms got into a spat in February when T-Mobile emailed customers to offer them financing on new iPhone 5S phones with no down-payment. Loyal BlackBerry lovers took to social networks to complain about the advertising mail because it described the deal as a "great offer for BlackBerry customers".
T-Mobile chief John Legere subsequently tried to douse the flames with a few tweets about how T-Mobile wouldn't force BlackBerry users to "give up your loyalty", but the sops weren't enough to satisfy Chen.
He wrote in a blog post that he was "outraged" by the campaign and couldn't understand why T-Mobile had run the "clearly inappropriate and ill-conceived" promotion without running it by BlackBerry first.
BlackBerry's licence with T-Mobile runs out at the end of this month, but the firm said that it would continue to provide service and support to anyone who wanted to stay on the network or buy from T-Mobile's existing inventory.
However, it also said that it was working with other carriers on alternatives, just in case they should decide to change their operator.
A customer asked John Legere on Twitter why the companies had split up, saying that his firm wanted to stay with both T-Mobile and BlackBerry. But Legere's only response was "Ask them!" ®