Vodafone brings African tech to Europe
Maybe we will catch up with Kenya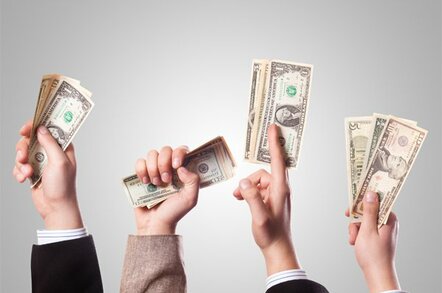 Vodafone is to launch mobile-money-for-the-masses service M-Pesa in Romania, which introduces and interesting challenge for the European telcos and banks who have spent a decade wrangling over mobile money and got nowhere.
M-Pesa was launched in Kenya under the stewardship of Nick Hughes of Vodafone, initially as a corporate social responsibility programme. It has since become the principal form of money transfer in the country, with Vodafone using two banks behind the scheme but with five times as many users as all the banks in Kenya combined. Over a year ago, the Financial Times reported that 31 per cent of Kenyan GDP was handled through M-Pesa.
An M-Pesa subscriber can go to a Vodafone dealer or appointed agent and hand over cash to have it credited their M-Pesa account. They can then send a text to anyone they want to send money to. The receiving user does not have to have an M-Pesa account or even be a Vodafone subscriber. The recipient then shows the text to a Vodafone agent near to where they live and it is used to authorise payment, the recipient receiving the cash.
Typically it's used by people working away from home to send money back to their families, but in Kenya it has become such a dominant force it is normal for people to send M-Pesa credit to one another for everyday transactions such as taxi journeys, buying animal feed and school fees. The 17 million active Vodafone M-Pesa customers make over of €900m worth of person-to-person transactions a month, says the company.
The service is many times cheaper to use than systems like Moneygram and Western Union. While they might cost a significant percentage of the cost of the transfer, M-Pesa transactions typically costs 50 cents. From its roots as a corporate social responsibility project, the service is still ostensibly designed to serve the people sending and receiving the money and make them more able to afford phone credit top-ups. It also makes subscribers incredibly loyal.
Former head of Safaricom - Vodafone in Kenya - Michael Joseph, who's now Vodafone's director of mobile money, said: "The majority of people in Romania have at least one mobile device, but more than one-third of the population do not have access to conventional banking. Vodafone M-Pesa is already used regularly by nearly 17 million customers and we look forward to bringing the significant benefits of the service to the people of Romania."
Mobile money schemes are often regarded with suspicion by the traditional banks and regulators, which impose strict limits on how much money can be transferred. Vodafone does not seem to have had a problem, or at least has negotiated past the problem, in Romania and customers will be able to transfer up to 30,000 lei a day, roughly equivalent to €6,715 or £5,500.
The service starts with 300 Vodafone Romania stores in a mix of city and rural locations and will be rolled out to a target of 2,000 locations over this year.
The introduction of the service into Europe will likely be watched carefully by financial and governmental regulators. ®
Sponsored: Practical tips for Office 365 tenant-to-tenant migration