Psst, you want NoSQL? We got NoSQL, says MariaDB: v10 now out
New CONNECT engine lets MySQL fork reach into non-relational databases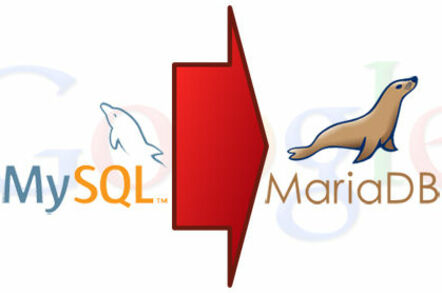 MySQL fork MariaDB has, with version 10 out today, shown it has woken up to the importance of giving its users access to non-relational databases.
New in v10 is the CONNECT engine, which can hook the MariaDB database system to outside sources of data, and Cassandra-compatibility features. CONNECT can access information managed by NoSQL software, such as Riak and MongoDB, giving admins read/write access to data through traditional SQL commands, along with some other features.
"With CONNECT, MariaDB has one of the most advanced implementations of [Management of External Data] (MED) without the need of complex additions to the SQL syntax (foreign tables are "normal" tables using the CONNECT engine)," Team MariaDB explained on its site.
Though much of the press materials attached to this release played up this feature, it's worth noting that MySQL has had a similar capability for several years via its implementation of the Memcached API for slurping NoSQL data into its InnoDB storage engine.
This technology also gives MySQL developers a way to link NoSQL web applications into MySQL infrastructure, allowing them to present and dovetail with modern applications built with these systems without having to indulge in a painful migration.
Also with version 10, admins can access data directly from the NoSQL Cassandra databases within open-source MariaDB.
Besides the CONNECT engine and Cassandra capabilities, MariaDB 10 also has new features based on technology developed at Google (parallel replication), and Chinese web giant Taobao (per-thread memory usage, multi-source replication, and others), and it's also gained dynamic columns.
Alongside the release, major MariaDB developer SkySQL released the second version of its "Enterprise" paid-for distribution of the technology. This backs MariaDB installs with a subscription-based support policy.
"What we now offer is, along with the MariaDB ten launch and going forward, an enterprise-grade distribution. That means number one support. The vast majority of support is more consultative than it is break-fix," explained SkySQL's veep of product management Roger Levy in a chat with The Reg. MariaDB Enterprise costs $5,000 per server per year. ®