How much data must you have before you need Cleversafe? If you have to ask ...
We could tell you who has enough, but then we'd have to kill you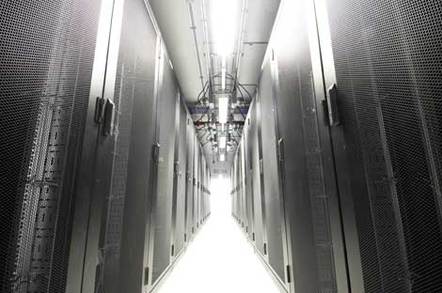 Analysis: Cleversafe is the leading object storage supplier, according to an IDC marketscape chart (see below). How did it get there?
We talked to Chris Gladwin, its founder, about how and why Cleversafe was started up and how it got where it is. The story starts in 2004 when he sold his second start-up, digital music supplier MusicNow, to Circuit City. It was then sold on to AOL "and became a huge success."
What next?
Gladwin says he thought that data storage volumes were going to skyrocket; the growing need for storage "was going to be massive". He said just extrapolate a 50 per cent growth rate for ten years and see where you get to. [A bit more than 57 times what you started with - Ed.]
Existing filer and block array storage technology couldn't scale up to petabyte-and-beyond levels: "buying three storage systems for protection, and using RAID (parity-based) wasn't right."
Gladwin had experience with wireless infrastructure and knowledge of telecoms; in particular the limitations of and move on from circuit switching. Before the Internet and IP telephony, telcos set up calls by dedicating a circuit to a call. Circuits were switched, inside switches so that there was a dedicated link between caller and callee.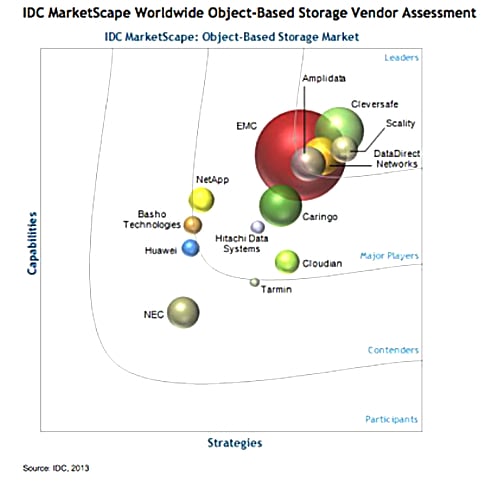 This technology could not scale. It wasn't realistic to build switches with a million lines (circuits). So it was changed and we have packet-switching. Data is sliced up into packets and individual packets are routed across the Internet, being reassembled into a copy of the data at the far end of the link. It's a stateless method.
What if an analogous approach could be taken with massive amounts of data, with the storage system slicing up data into pieces, slices in Cleversafe terms, and storing these across nodes in the system; re-assembling the file whenever it was needed.