FTC: Do SSL properly or we'll shove a microscope up you for decades
Will you do a Fandango? Thunderbolt and lightning, very, very frightening me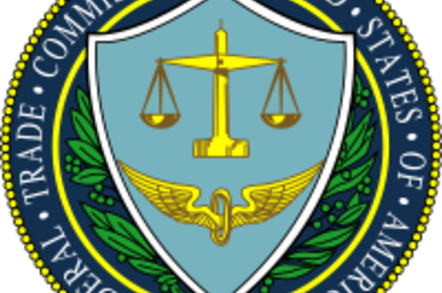 The US Federal Trade Commission (FTC) has forged settlement deals with a pair of companies accused of botching their SSL encryption and leaving people vulnerable to identity thieves.
According to the watchdog, Fandango and Credit Karma failed to implement basic safeguards when sending highly sensitive personal information over the internet from their iOS and Android apps. Although the software attempted to establish secure connections to send the data, it's claimed the authenticity of the SSL certificates were not checked by the code – meaning anyone could intercept the transmissions, masquerade as the app developers, and eavesdrop on the transfers, in the right circumstances.
It's understood Fandango's movie-ticket booking app sent bank card numbers and expiration dates, security codes, zip codes, and passwords over encrypted channels without validating who exactly it was piping the data to.
Credit Karma's credit-rating checking program similarly sent social security numbers, names, dates of birth, home addresses, phone numbers, email addresses and passwords, bank account names and balances, and other credit record details.
All a treasure trove of information for identity thieves with the knowhow to pull off man-in-the-middle attacks. Rogue Wi-Fi hotspots in airports or cafes, for example, could exploit the shortcomings in the apps' design.
The FTC alleges both firms assured customers that their information would be securely collected and transmitted.
"By overriding the default validation process, Fandango undermined the security of ticket purchases made through its iOS app," the watchdog claimed. "Similarly, Credit Karma's apps for iOS and Android disabled the default validation process."
The commission said Fandango and Credit Karma must improve their security practices, and it will subject them to external audits on a regular basis over the next 20 years, should both companies survive that long.
In striking the settlement, the FTC said it hopes today's agreement will be a wake-up call to programmers who write software that handles personal information.
"Consumers are increasingly using mobile apps for sensitive transactions. Yet research suggests that many companies, like Fandango and Credit Karma, have failed to properly implement SSL encryption," FTC chairwoman Edith Ramirez said.
"Our cases against Fandango and Credit Karma should remind app developers of the need to make data security central to how they design their apps."
Fandango said it tackled the security flaw in question, and has improved its practices since. "In March 2013, we addressed a potential security issue with our iOS apps," the company said in a canned statement.
"We are not aware of any customers who were affected and have no evidence that anyone's personal information was ever compromised."
Likewise, Credit Karma said that it had long since addressed the issue, and was taking the FTC recommendations to heart. "This issue was limited to mobile applications operating on unsecured networks only, and has since been addressed," a spokesperson said.
"There are no known individuals who were affected as a result, and the FTC complaint does not charge any loss of sensitive data."
Hopefully, the settlements will serve as a warning to other mobile developers; fully implementing SSL isn't merely a suggestion, it's essential for safeguarding your customers' crucial information. ®