Returning a laptop to PC World ruined this bloke's credit score. Today the Supreme Court ended his 15-year nightmare
Top UK judges back dad's fight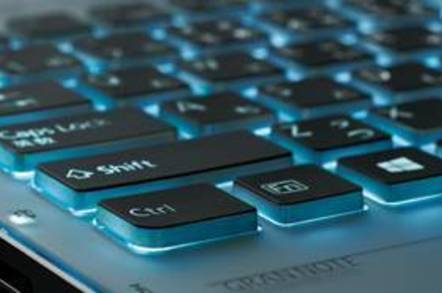 A dad whose credit rating was "annihilated" over a laptop he bought in 1998 has today won an epic legal fight to clear his name.
Richard Durkin's 15-year nightmare began when he walked into a PC World store in Aberdeen, Scotland, to buy a £1,449 notebook.
He specifically asked for a computer with a modem. A sales assistant picked out a model for him, although was unsure its exact specification, and said that if the machine didn't include a modem, he could bring it back the next day and return it. Durkin paid a £50 deposit, signed a credit agreement for the laptop, and went home.
Inevitably, the laptop didn't have a modem. And when he took the computer back first thing the next morning, the store manager refused to accept the return, locking Durkin into the credit agreement.
Durkin, an offshore construction surveyor, successfully sued PC World to get his deposit back, but the credit agreement was still in place. Even though he had given the computer to the store, HSBC-owned HFC Bank, the lender in the disputed agreement, demanded payment for the unwanted machine. When Durkin refused to cough up for a laptop he didn't ask for, he had a black mark put against his credit score, which other lenders and agencies could see.
The father of two took his legal fight to remove the blacklisting all the way to the UK Supreme Court in London – which today ruled he was right to cancel the credit agreement all along.
The judgment could open the floodgates for similar cases in which people believe they have been wronged in disputes over repayments.
Appeals on wheels
After HFC flagged him up as a defaulter, Durkin took the matter to court. Although a sheriff in Aberdeen ruled in Durkin's favour in March 2008 – concluding that he was entitled to return the item, and awarding him £116,000 in damages – judges in Edinburgh overturned that decision when Durkin appealed for a higher payout: the beaks argued that the credit agreement was separate to the contract of sale, and that any financial difficulties suffered by Durkin were of his own making rather than being caused by the credit blacklisting.
At the time, PC World claimed the dad knew the laptop didn't have a modem when he bought it, and HFC told the courts he "made no call on them to amend the entries" in his credit record.
As a result of that decision in Scotland, Durkin and a QC working pro bono appealed to the highest court in the land.
"Mr Durkin was entitled to rescind and validly rescinded the credit agreement by giving notice to HFC," Lord Hodge and his fellow supreme justices unanimously ruled today in London [full judgment, summary PDFs].
Durkin was hoping for a £250,000 payout given that HFC told credit agencies he had defaulted on the laptop agreement, a move he said threw him in "financial jail" and cocked up his plans to put down a deposit on a house in Spain in 2003. However, the supreme court instead could only award him £8,000 due to a legal technicality. It is likely his lawyers will push for HFC Bank and PC World to cover the six-figure legal costs of the case.
"Although I am disappointed that the supreme court was unable to restore to me the full damages awarded by the sheriff – even though it was clear they were sympathetic to my position – this decision is a great victory for all consumers, and I am proud to have been the driving force behind it," Durkin, 44, told The Guardian after the ruling.
"Taking a case to any court is a huge stress, but taking it to the highest court in the land with all the risks that go with it was the most stressful thing that anyone could voluntarily put themselves through.
"But sometimes you have to do what is right and not what is easy. This case was not all about me – it was about principle for all consumers. I always felt that PC World and HFC Bank had acted disgracefully towards me, and I have now been proved right."
Andrew Smith QC, who represented Durkin, told the newspaper that 20 people have already approached him to help overturn unfair black marks on their credit scores. ®