BT snatches crown: Soars to top of complaints list
Former state monopoly tops Ofcom list of shame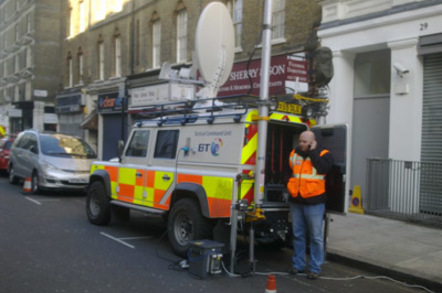 BT was the most complained about ISP in the final three months of 2013, communications watchdog Ofcom said today.
The one-time national telco raked up the most gripes from broadband subscribers, according to the regulator's latest quarterly report on complaint figures.
Ofcom said:
For the first time, BT generated the most complaints for broadband as a proportion of its customer base - 0.32 per 1,000 customers during Q4 2013. Complaints were primarily driven by service faults and issues with how complaints were handled.
BT was also berated for pulling in the most complaints about its pay-TV service, mostly relating to faults and billing problems.
Until recently, TalkTalk was a repeat offender, earning the the most-moaned about accolade for consecutive quarters from disgruntled customers. But the budget ISP has now been pushed into third place.
EE was the second most complained about broadband provider towards the end of last year, the watchdog said. It generated above industry average complaints at 0.29 per 1,000 subscribers.
Yet TalkTalk doesn't have much to celebrate, either: it also notched up grumbles that were above the industry average, at 0.21 for every 1,000 customers, Ofcom said. It also had more complaints than any other telco about its landline service.
BSkyB and Virgin Media, on the other hand, attracted far fewer broadband, pay-TV and landline gripes from their respective customer bases. ®