GSMA: EU net neutrality reforms are the enemy of business
They'll hinder innovation, productivity, claims mobe body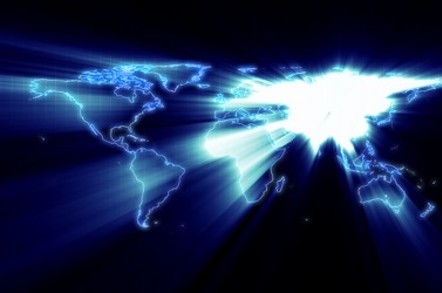 Proposed reforms designed to ensure net neutrality across the European Union will hinder innovation to the detriment of businesses and consumers, according to a leading global mobile operators' association.
The GSMA, which represents almost 800 mobile operators worldwide, said that EU proposals to prevent internet service providers (ISPs) from blocking or slowing down services offered by their competitors would limit the development of new services which would have the potential to benefit the productivity of business customers.
Martin Whitehead, director of the GSMA Europe, made his comments after the European Parliament's Industry Research and Energy Committee (ITRE) this week backed proposals to boost net neutrality, as part of proposals to create a single telecoms market across the EU.
In the GSMA's first public response to the issue following the vote, Whitehead told Out-Law.com: "The Committee's proposals on network management would hinder innovation and constrain the development of new services that could improve the quality of consumers' lives and the productivity of enterprises."
Net neutrality is the principle that ISPs will deliver all content requested by a customer equally, not allowing content producers to have preferential access to subscribers.
ITRE members inserted rules into the proposals designed to prevent telecoms companies from "degrading or blocking internet connections to their competitors' services and applications". Companies would only be allowed to offer specialised services of higher quality, such as video on demand and business-critical data-intensive cloud applications, provided that this did not interfere with the internet speeds which they had promised to other customers. Only in exceptional cases would ISPs be allowed to block or slow down the internet under the proposals, for example where specifically ordered by a court.
Whitehead said: "The proposals would limit the availability of customised services differentiated on the basis of quality and price, and introduce additional restrictions on essential traffic management. This is of particular concern as we look to the future."
Paris-based telecoms expert Diane Mullenex of Pinsent Masons, the law firm behind Out-Law.com, said: "The Committee's vote on traffic management will urge businesses and ISPs to reconsider their business models. If the provision of specialised services is to be isolated from a traditional access to basic network services from a regulatory perspective, it is likely to have a set of consequences. First, telecom operators will have no other choice than invoicing the increasing costs for network access and capacity fully and directly to their customers. Although they are supposed to foster and invest in innovation, telecom operators will be left with little flexibility to financially reinvest on the market."
"In my opinion, this reform tends to challenge the role of ISPs at a broader scale," said Mullenex. "Indeed, this shift towards regulatory-imposed net neutrality suggests that ISPs will be facing increased liabilities in terms managing access and traffic, which may suggest that future EU reforms in other IT-based domains may give ISPs and telecom operators an increased role in regulating access to certain contents at a higher level."
The ITRE committee also backed proposals to ban mobile telephone roaming charges across Europe by 15 December 2015, apart from in "exceptional cases." It also inserted amendments into the proposals designed to make it easier for companies to trade in and lease rights to use radio spectrum, in a move designed to facilitate the use of all available parts of the radio spectrum as mobile internet connections for downloading and uploading content increase.
The European Commission says that the proposed telecoms reforms will benefit businesses and consumers and increase competition across the EU trading bloc. Following the ITRE vote this week, Spanish MEP Pilar del Castillo Vera, who is leading the European Parliament's work on the telecoms package, said: "We have built in further safeguards for internet openness, by ensuring that users can run and provide applications and services of their choice as well as strengthening the internet as a key driver of competitiveness, economic growth, social development and innovation."

Copyright © 2014, Out-Law.com
Out-Law.com is part of international law firm Pinsent Masons.