How to Poo on a Date wins odd book title of the year
Award-winning book answers the question of our time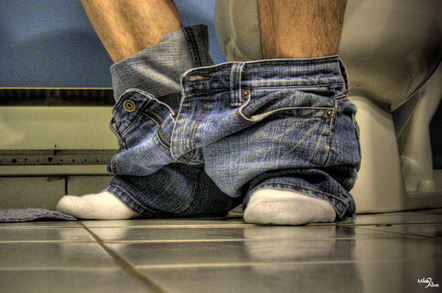 Getting a date is hard enough to begin with. So what happens if cruel nature calls when things are just starting to get romantic?
That's the question posed and answered by a tome titled How To Poo On A Date by Mats & Enzo, which has just won the 36th annual Diagram Prize for Oddest Book Title of the Year.
The book achieved 30 per cent of the vote among readers of The Bookseller, which organises the prize.
In second place is Are Trout South African? by Duncan Brown and in third is The Origin of Feces by David Waltner-Toews, which deserves extra-special praise for its Darwin reference.
Mats & Enzo have already been nominated for the prize several times, with shortlisted titles including How to Poo on Holiday, How to Poo at Work and How to Bonk at Work.
Horace Bent, The Bookseller diarist who oversees the competition, said: "The public have chosen wisely. Not only have they picked a title that truly captures the spirit of the prize, they have selected a manual that can help one through life's more challenging and delicate moments."
Roland Hall, an editor at Prion Press, was the man responsible for publishing the book. He said: "We are very happy and honoured that the public thought our book worthy of first place in this much sought-after prize; we'd have been disappointed to be number two. How to Poo on a Date is a humorous self-help title and it means a great deal to the authors, and the rest of the team that put the book together, that it should encounter such a splash of success."
The book had received no Amazon reviews at the time of writing, although its authors may be hoping the acclaim they have received may change this situation.
The Amazon blurb said: "Toilet etiquett-sperts Mats & Enzo have turned their attention and extensive experience to what is surely one of the most important questions that has played on the mind of mankind for centuries: How to Poo on a Date.
"Not an instruction manual as the title might imply, How to Poo on a Date is a practical guide to confronting every possible problem or eventuality one may encounter when wooing. Inside you'll learn exactly what to do (through explanatory text and useful diagrams) in a variety of practical, real-life situations, from feeling the call of nature as you walk in the woods with your paramour to what do if you block her toilet with a monster mud-out."
Normally, the person who nominates a book for the Diagram Prize gets a bottle of semi-decent claret. However, The Bookseller's own deputy chief sub-editor, Brian Payne, suggested it for the prize. So no one's getting any booze this year. ®
Sponsored: Becoming a Pragmatic Security Leader