Deceased music locker gets final knock
MP3Tunes.com coulda tried harder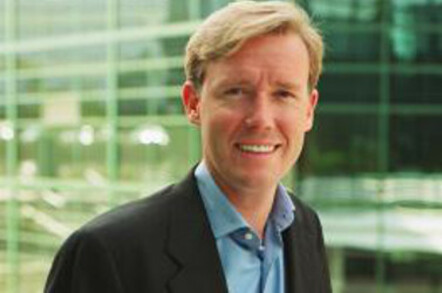 Michael Robertson has lost a long-running copyright infringement case against his unlicensed cloud music service MP3Tunes. The verdict by the Manhattan federal jury on Wednesday is the third headline-grabbing copyright settlement this week.
Robertson's cloud-based music streamer first launched in the pre-Cambrian era, 2005, and filed for bankruptcy in 2012.
The lawsuit was brought by EMI (subsequently acquired by Universal Music) and it also targeted a companion service run by Robertson, a scraper called Sideload.com.
Robertson's lawyers had argued that when an owner made a song available for promotion on the internet, it meant they surrendered any legal ownership of its control.
In 2011, a District Court threw out this defence, and eventually concluded that while MP3Tunes should enjoy "Safe Harbor" protection under the US Digital Millennium Copyright Act legislation (PDF), it might still be liable for contributory infringement.
Successive landmark legal cases over the past decade have established that "Safe Harbor" doesn't mean the operator can turn a blind eye. Robertson strongly maintained that he had complied with EMI's takedowns, but a jury of ordinary citizens concluded this week that he didn't comply as much as he could and should have.
Robertson now operates a radio scraper called Radio Search Engine.com. Like his previous ventures, it's a lovely idea. But Robertson doesn't reward the creators with a penny.
Earlier this week, Viacom's long-running lawsuit against Google's YouTube monopoly reached another milestone - it continues in district court - with both sides taking some crumbs of comfort.
YouTube was built on copyright infringement, as Google executives knew when they bought it, and an Appeals Court heard that by Google's own survey 75 to 80 per cent of YouTube material is infringing. This week's Appeals Court instalment concluded with an ambiguous ruling that fails to make Safe Harbor liabilities much clearer.
Of course, litigation would rarely be necessary if rights-holders and technologists worked together - as they traditionally have done for over a century. Rights-holders want to see new markets created, and technologists want to experiment, knowing that cultural material always draws a paying crowd. They could then have a bonfire of lawyers.
But the reason for the reluctance to partner boils down to the the same seven words that define the Digital Economy: "There isn't enough money in the system". Whether you own a dozen photographs and show them on Flickr, or own a vast "Big Media" empire - the proposition offered by the internet is the same. You want a fair price, not a rip-off.
Today, the only "model" that works is the sharecropping plantation, because of decisions VCs took in the mid-1990s – and only a handful of gigantic aggregators see any profit. It's a race along the bottom.
More money always makes everyone work together. But without more money coming into the system, litigation is set to continue, as tech companies and rights companies argue over the few pennies that are on the table. ®
Sponsored: Detecting cyber attacks as a small to medium business