PAF! MPs go postal over postal location data sell-off by Coalition.gov
Royal Mail coordinates of every address in the land are 'national asset'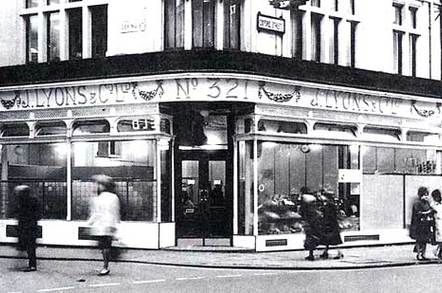 MPs have accused the government of short-sightedness, after it agreed to offload the Postcode Address File (PAF) as part of the sale of Royal Mail. The PAF contains location data for tens of millions of postal addresses across the nation.
The parliamentary public administration committee said in a report, which scrutinised the handling of public services data, that the Tory-led Coalition had failed to safeguard the PAF as a national asset for the country.
The database contains coordinates for 1.8 million postcodes and around 29 million specific addresses in Britain. Political wranglings over the future status and ownership of the PAF have been going on for years.
However, in late 2013 when the Royal Mail floated onto the London Stock Exchange, the government - which still has a 30 per cent stake in the UK's biggest postal service - agreed to dispose of the PAF as well.
MPs argued on Monday that the move was motivated only by "short-term gain". They said:
Some government datasets are of huge direct value to the economy. Ministers and the Royal Mail have made a number of promises about the continued accessibility to small businesses and others of the Postcode Address File (PAF).

Evidence we have received casts doubt on the credibility of such assurances. The PAF was included in the sale to boost the Royal Mail share price at flotation. This takes an immediate but narrow view of the value of such datasets. The PAF should have been retained as a public data set, as a national asset, available free to all, for the benefit of the public and for the widest benefit of the UK economy.

Its disposal for a short-term gain will impede economic innovation and growth. This was an unacceptable and unnecessary consequence of privatisation, and is at odds with the Minister's general argument that open data should not be 'swallowed up [...] by big global companies.'
The committee concluded that the sale of the PAF had been a "mistake". It added: "The government must never make a similar mistake. Public access to public sector data must never be sold or given away again."
The freshly-privatised Royal Mail dismissed the MPs' criticism, however. The company claimed it was committed to the "widespread availability [of the PAF] at a fair price".
It added:
Royal Mail (on 13 February 2014) published its revised proposals to simplify the PAF licence following an initial consultation last summer.

The proposal, which we expect to finalise very soon, aims to widen take up, encourage greater use of PAF, and meet the current and future needs of users, solutions providers and developers of PAF based products in today's marketplace.
®
Sponsored: Detecting cyber attacks as a small to medium business