Scotland Yard defends single supplier IT gig with Insight
'Transparency, savings, value, erm ... market intelligence ... I could go on'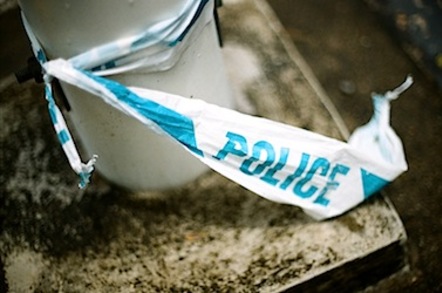 London's Metropolitan Police has defended its use of a single supplier procurement standard after it penned a four-year deal with IT hardware outfit Insight, claiming it could yield cost savings of up to ten per cent over the contract's lifetime.
The previous buying arrangement that London cops had with SCC under the Sprint ii framework expired on Saturday. That agreement had proved controversial as the Home Office legislated that police services in England and Wales must use it when buying commodity tech.
Lee Tribe, director of procurement services at the Metropolitan Police Service, said it had used Crown Commercial Services (GPS in old money) to invite four suppliers to bid for the business last autumn.
"Insight Direct UK submitted the winning tender and from March 17 will supply the MPS over a four year period at a forecast £15m to £25m annual spend," he told The Channel.
The other bidders included previous incumbent SCC, along with suppliers Computacenter and Fujitsu. The contract covers commodity kit including desktop, server and storage and software.
Over the course of Sprint ii several constabularies broke ranks and questioned the plan, with the Northamptonshire and West Midlands forces both claiming prices were more expensive than via alternative frameworks.
Tribe at MPS said Sprint ii yielded cost savings "in terms of unit pricing, reduced administration costs and increased process efficiencies", but he stopped short of revealing the savings.
The National Policing Improvement Agency said in 2011 that during the first two months of using Sprint ii, police procurement people made savings in the region of £150k.
Tribe added that the MPS strategy is to benefit from aggregated demand across the force, single supplier discounts and product standardisation.
"The MPS sought greater cost transparency, cost management and competition beyond the reseller into the supply chain. A new commercial and pricing model approach was developed that should see Insight deliver unit price savings to the MPS across a five to ten per cent range.
"The MPS have been clear that within the reseller market, competition and single supplier contracts alone are no guarantee for sustained cost savings delivery nor value for money."
He said the Insight deal is expected to deliver unit price savings of five to ten per cent but didn't say how it arrived at this figure. We have asked for a further break-down but have yet to hear back from the Met.
Other considerations were "market intelligence, access and agility across the supply chain" to benefit from changes in market pricing or special offers on certain products.
Just last month, the Met unveiled the Total Technology Strategy 2014-2017, a project to invest up to £200m over the next three years in a bid to get more bobbies on the beat with an iPad and save costs.
Insight was not available to comment at the time of writing.
Updated
John Lang, head of public sector at Insight UK, told us his division has created an MPS service delivery team to provide "continuity of supply and value for money".
He described the tender process as "challenging" and was "delighted to have submitted the winning bid". ®
Sponsored: Detecting cyber attacks as a small to medium business