Google settles copyright suit with Viacom over YouTube vids
Billion-dollar case closed after Choc Factory agrees terms with media firm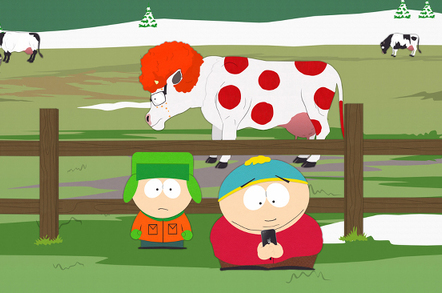 Google and Viacom have settled their copyright differences stemming from the media company's accusation that the Choc Factory was posting its shows on YouTube without permission.
Viacom alleged that Google was allowing clips from programmes like South Park and The Daily Show with Jon Stewart on YouTube in violation of its copyrights.
It originally filed a billion dollar lawsuit against YouTube and others in 2007 for what it said were tens of thousands of copyrighted videos on the site posted in the previous three years and viewed billions of times.
The case was a major test of the US Digital Millennium Copyright Act and particularly the "Safe Harbor" provision, which protects a company from liability if it is just the medium for pirated content, as long as it takes the infringing material down when it is asked to by the owners.
The district court agreed with Google's Safe Harbor defence, but Viacom appealed and the appeals court revived the case, saying that a reasonable jury might find that YouTube was aware of infringing activity on its site.
The case then went back to court, where Google won once again in April last year. That wasn't enough to satisfy Viacom though, which said at the time that it intended to appeal again.
In a joint statement today, the two firms said that they had settled the litigation, but naturally didn't disclose the terms of the settlement.
"Google and Viacom today jointly announced the resolution of the Viacom vs YouTube copyright litigation. This settlement reflects the growing collaborative dialogue between our two companies on important opportunities, and we look forward to working more closely together," they said. ®