Dell pivots to Asia with frugal flasher
Compressed Compellent promises all-flash for less cash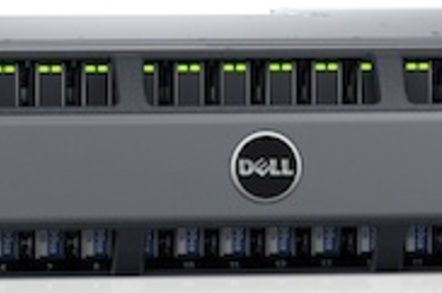 Dell has revealed a new array – the SC4020 – and an aggressive plan to go after pure-play flash array vendors with a promise it will sell for under $US100,000.
The SC4020 is, according to Dell storage supremo Alan Atkinson, a shrunken Compellent array. That's shrunken in a good way: everything Compellent arrays and Dell's Fluid Data software can do has been squeezed into the new unit's 2U chassis. At that size there's only room for 24 disks, but companion disk drawers can bulk things out to 120 drives and total raw capacity of 413TB.
2U is, however, enough room for two controllers each packing a quad-core XeonE3-1265L v2 humming along at 2.50GHz. Each controller also boasts four 8GB Fibre Channel ports. An iSCSI version is due any week now.
The SC4020 is a unified storage device so you can treat it as a NAS or SAN depending on your whim.
So far, nice enough, but not a game-changer.
But Dell did something interesting for this launch: it did it in Australia and China.
That's not a tactic you'll often find in the storage marketing playbook. Dell storage supremo Alan Atkinson said the decision was made because the array is deemed to be a good fit for mid-sized businesses in the rapidly-growing region, thanks in part to its price. Asia's ongoing preference for fibre channel – IDC data suggesting 79 per cent of mid-tier arrays sold in the region will use the standard, compared to 39 per cent elsewhere – was also advanced as a reason the array will do well in territories triangulated by India, Japan and Australia.
The smallish regional footprints trodden into Asian soil by the likes of Nimble Storage and Pure Storage in Asia are also on Dell's mind: Atkinson was certainly bullish about the device's prospects when taken head-to-head with flash array specialists.
Atkinson also said he does not see the SC4020 will be bought in the same way Dell shifts most of its storage kit, namely as part of a broader sale that also covers networking and compute. Instead, Atkinson sees the new array as a branch office opportunity or the kind of thing a speed-conscious smaller outfit will acquire, but said Dell needs to learn how to sell it and needs to figure out its best role.

The Dell SC4020
That the SC4020 can tier between spinning rust, MLC and SLC flash means Atkinson feels oft-mentioned jobs for flashy arrays like desktop virtualisation will be early targets. The array is also rated to host 10,000 Exchange mailboxes, a nice number that one that seems a tough sell in these cloudy times. ®
Sponsored: Detecting cyber attacks as a small to medium business