Economic recovery? Ha, that was so 2012, says buoyant Bechtle
Sales and profits up as German reseller chortles all way to die Bank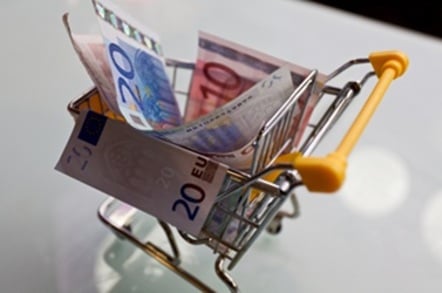 If Europe was still in fragile economic recovery mode during calendar 2013 someone forgot to tell trend-bucking Bechtle AG, the epitome of efficient German tech reselling.
The firm today reported group revenue of €2.27bn, up 8.4 per cent year-on-year and banked a 13 per cent spike in profit before tax of €89.3m and the same per
"We outperformed the market and greatly surpassed our prior-year figures," said Bechtle chairman Dt Thomas Olemotz.
The IT system house and managed service - a division that largely provides local tech support services - again generated the majority of the revenues, €1.53bn, up 10.1 per cent.
Decent "domestic demand" and the growing headcount were fingered as reasons why the unit was up for the year. Earnings before the taxman got a slice jumped 27 per cent to €56.2m.
The e-commerce unit grew more modestly at 5.1 per cent to €738.2m - most surviving web sellers would settle for that.
The "overseas" operation was responsible for growth in the online unit, up 6.9 per cent to €522m. But income before tax fell three per cent to €34.8m.
Price deflation, cost pressures and a less favourable product margin mix were blamed for the dip in profits at the wing.
Group headcount went up by 249 bods to 6,219 in total, but 4,743 of these were in Germany. Some 473 personnel were "young trainees".
As should be a given for any company, Bechtle said it wants to expand this year and again is budgeting for growth "both organically and through acquisition," said Dr Olemotz. ®
Sponsored: Minds Mastering Machines - Call for papers now open