Wackadoo DIYers scissor-kick beatboxer
Oxford English Dictionary in linguistic death spiral?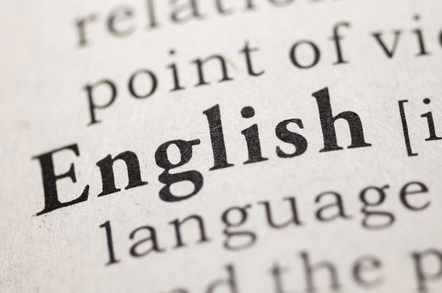 The Oxford English Dictionary has announced the latest tranche of terms to be admitted to its hallowed pages, including some c-words so strong that neither we nor the Daily Mail dare utter them before a family readership.
On the roster of almost 900 new words, new subentries and new senses we find that "beatboxer" "bestie", "chugger", "DIYer", "honky-tonker", "Old Etonian" "toilet attendant" and "scimitar oryx" have now gained sufficient linguistic weight to merit a nod.
Among the adjectives on offer are "demobilized", "ethnopharmacological", "honking", "quadrupla", "sciency" and "wackadoo", while newbie verbs are represented by "Blu-Tack", "bookend", "heroine-worship", "scintiscan" and "scissor-kick".
Those in need of an IT angle need look no further than "E ticket" and the phrase "mobile device", the latter "skyrocketing in use in recent years and taking on a specific meaning, denoting any mobile phone or portable computing device", according to the OED's US dictionaries head honchette Katherine Connor Martin.
Martin takes a closer look here at other fresh faces with a decidedly transatlantic twang, including "crap shoot", in the sense of a risky enterprise, "do-over" ("do something again after an unsatisfactory first attempt"), and "down-ballot" ("used to describe the less prominent contested offices listed nearer the bottom of the ballot").
A couple of other inclusions which caught El Reg's eye are the bastard spawn of the Strategy Boutique "empowered", and "death spiral", which is doubtless a term the linguistic guardians of Middle England would use to describe the trajectory of our beloved mother tongue.
Regarding shock invective beginning with "cu-", we refer readers of robust sensibilities to the full list. ®
Sponsored: Webcast: Build the next generation of your business in the public cloud