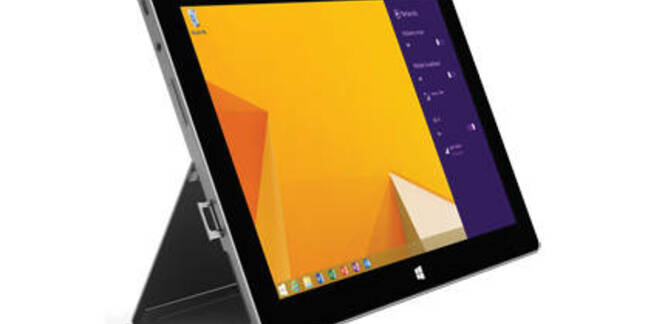 From Tuesday, Microsoft will sell a version of its Surface 2 capable of connecting to mobile broadband – fulfilling a request of many a user who has been tempted to pick up one of Redmond's tablet-keyboard mashups.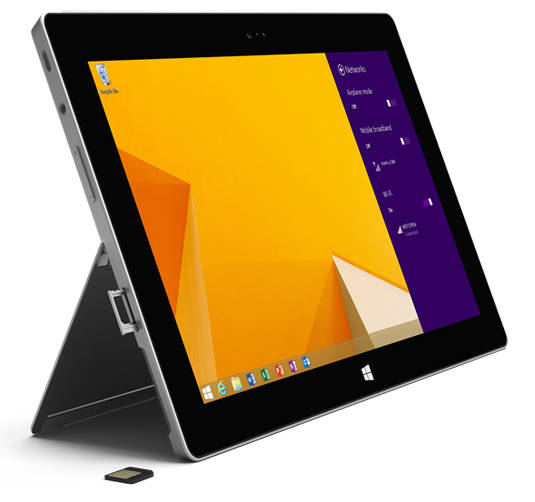 Microsoft's ARM-powered Surface 2 (AT&T 4G LTE), pictured with its wireless-broadband enabling micro-SIM
"In simple terms," Microsoft's announcement says, "we are CONTINUOUSLY being asked for a Surface that allows you to use mobile broadband." And that's their emphasis, not ours.
And so here it comes: the rather inelegantly named Surface 2 (AT&T 4G LTE) – and those are their parentheses, not ours.
You'll notice that this is the ARM-powered Surface 2 – equipped with an Nvidia Tegra 4 – that we're talking about, not the Intel Core i5–powered Surface 2 Pro. That worthy is still restricted to 802.11a/b/g/n Wi-Fi and Bluetooth 4.0 Low Energy for its wireless connectivity needs.
You will, of course, pay a premium for the mobile broadband capabilities of the new model. The Surface 2 (AT&T 4G LTE) is listed at $679 with 64GB of storage, a $130 premium over the Wi-Fi–only 64GB Surface 2.
By point of comparison, Apple's iPad Air charges the same premium for adding LTE to Wi-Fi: the 64GB Air runs $699, and adding LTE bumps its price up to $829.
Microsoft claims that the Surface 2 (AT&T 4G LTE) has the same "up to" 10-hour battery life as does its non-LTE sibling, but the fine-print footnote to that claim lets you know that those 10 hours are for video playback and internet browsing. "Battery life varies significantly with settings, usage, and other factors," they note.
Exactly how much the addition of LTE will drain the battery in heavy wireless-broadband use is not yet known – but we can be reasonably sure that reports will, uh, surface after the li'l fellow begins shipping on Tuesday. ®
Sponsored: Webcast: Ransomware has gone nuclear