Will Yelp help 'Yahoo!' compete with Google? Search us...
This is a local listing for local people...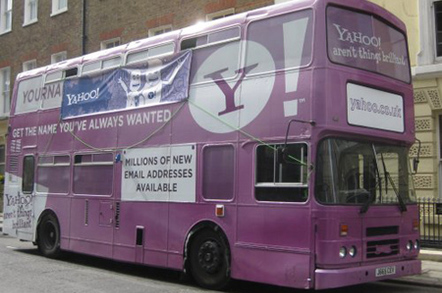 Yahoo! has hooked up with Yelp in a deal that will see the world's third favourite rummage engine add local listings to its search results.
The purple palace described the hook-up as a "five star partnership" and said it was "thrilled" to be working with Yelp.
"At Yahoo, we're always looking to build great partnerships to provide a richer experience for our users," it said in a statement. "That's why we're especially fired up to add trusted user content from Yelp, bringing more business listings, more photos, and more reviews to the recently-refreshed Local Search and Yahoo Maps experiences."
Yahoo! will now offer information on local stores, restaurants, spas, doctors, hospitals as well as "mom and pop shops", whatever they are.
Search results will be accompanied by high quality photos from Yelp or other partners.
Bing, the world's second favourite search engine, partnered with Yelp back in 2012 to do pretty much the same thing. ®