Tiny heat-sucker helps keep Moore's Law going
Graphene, is there anything it can't do?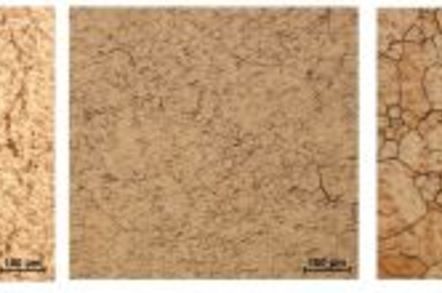 Adding graphene to copper can improve its heat-conducting properties – and that's good news for electronics developers.
One of the barriers to the continuing shrinking of electronics is that as you pack more features into a smaller space, you also pack more heat into that space. That makes heat a hurdle standing in the way of our ability to keep Moore's Law going for as long as possible.
Researchers at the University of California, Riverside, have found that a single-atom-thick graphene coating on either side of a copper track – a graphene-copper-graphene sandwich – gave a 24 per cent better heat conduction than copper alone.
A professor of electrical engineering at UCR's Bourns College of Engineering, Alexander Balandin, said the "enhancement of copper's ability to conduct heat could become important in the development of hybrid copper — graphene interconnects for electronic chips that continue to get smaller and smaller".
Apparently, the change didn't happen because the graphene was doing much to conduct heat: rather, the process by which the graphene layer was added to the copper changed the nano- and microstructure of the copper surface.

Left to right: untreated copper, heat-treated copper,
and copper with graphene. Larger grains conduct more heat.
Source: University of California, Riverside
The research "found that chemical vapour deposition of graphene conducted at high temperature stimulates grain size growth in copper films. The larger grain sizes in copper coated with graphene results in better heat conduction", the university's announcement says.
Even better: the effect seems to be more pronounced as the copper gets thinner – which is important in the world of microelectronics, since it should help heat conduction down to the nanometre size of on-chip copper interconnects.
Their work has been published in Nano Letters (abstract here).
Sponsored: Becoming a Pragmatic Security Leader