Universal Music mulls 'all you can eat' buffet of song downloads
Just like Napster in 1999 but with money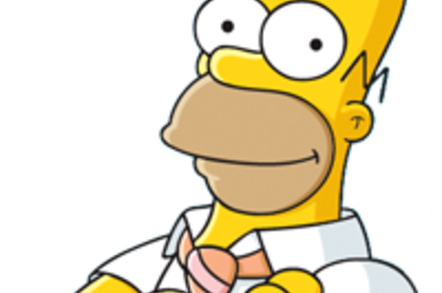 Universal Music Group (UMG) is developing an online service that offers unlimited music downloads for a monthly subscription.
That news comes from The LA Times, which was treated to a PowerPoint presentation by the record giant's execs. The end result of that briefing was this profile of Universal Music's British boss Lucian Grainge and the disclosure of a $20-a-month all-you-can eat music plan.
We "reached out" (as Americans like to say) to the office of Rob Wells, the global digital business chief who told the newspaper of the subscription service – but have not yet received a reply. Owned by the Vivendi entertainment group, Universal is the world's largest record label with revenue of €4.8bn ($6.7bn) in 2013, and around a 40 per cent market share following its acquisition of EMI.
The monthly plan would cut into record labels' income from iTunes, Amazon and other download stores, which is still their biggest and most reliable source of digital revenue. Universal has helped scupper such "all you can eat" concepts before amid fears that buffet-style music services encourage fans to join, download everything in sight, and then leave after a short period.
The original, unlicensed file-sharing network Napster launched in 1999 and was closed down by infringement litigation – a legal battle supported by UMG. That left a void which many industry figures now regret. Apple attempted to get licenses for a premium subscription offering called iTunes Unlimited, but that never flew. Nokia launched an unlimited downloads service in 2007, but it was clunky, and the anti-piracy DRM mechanism stopped punters from easily moving songs between their devices.
Curiously, the closest chance to cracking that music delivery model came out of London's Shoreditch (yes, really) long before the area had acquired the Silicon Roundabout cachet. Plans by UK cable co Virgin Media to launch the first licensed file-sharing service within the Virgin Media network were developed in conjunction with music platform biz PlayLouder, but scuppered at an advanced stage in early 2009 due to legal uncertainty. Virgin Media had already piled money into the service, Virgin Unlimited, which allowed users to create online song-storage lockers and share tracks through a Facebook-like social network. It was essentially the original Napster concept, but with a far richer user interface.
Without a platform to call its own, the music industry has watched others reap the value from recorded music, and has had only won token success in stopping unlicensed downloads.
Yet there may be upsides for UMG if it does the equivalent of letting Homer Simpson loose at the buffet table. And loose he would be – as controlling the movement of songs is no longer feasible since DRM was killed off six years ago.
According to one Machiavellian theory, the proposed 20-bucks-a-month subscription service would destroy the value of record companies' back catalogs, an apocalyptic scenario in which UMG would be better placed to survive: it successfully releases more new best-selling music than anyone else. Unlikely? Perhaps, but UMG boss didn't earn the description "killer shark" for nothing.
Alternatively, Universal could be reminding Spotify (and its hundreds of clones) that streaming is not the only game in town. ®