You thought it was dead – but Flappy Bird may return: Millions prepare to poke own eyes out
Dev considers resurrection of original with 'get a life' warning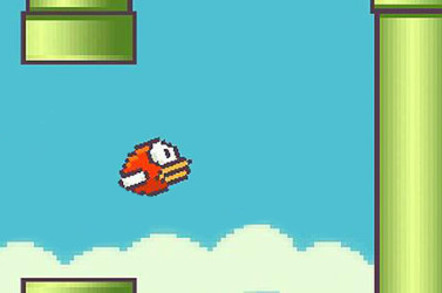 Dong Nguyen, creator of cult game Flappy Bird, has told Rolling Stone he's got three more games in the works.
The magazine travelled to Vietnam to meet Nguyen, who tells the story of Flappy Bird's rise and how he found it hard to appreciate its success.
Nguyen also told the magazine he's working on three new games. One is "an untitled cowboy-themed shooter" while the second is "vertical flying game called Kitty Jetpack". Also in the works is "Checkonaut", billed as an "action chess game". One of the three will make it to market this March.
Rolling Stone also reports that Nguyen is considering a revival for the game that started it all, with the addition of warnings to stop players being consumed by it. ®