Apple India to put mini-shops in suburbs to flog entry-level kit
Disties to drive network of small stores – local report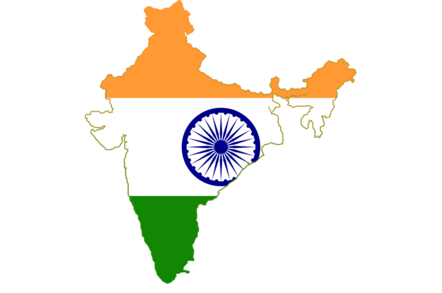 Apple's ramping up its presence in India with the launch of a range of small brick-and-mortar stores selling mainly entry-level iPhones and fondleslabs, according to a local report.
The shops will be set up by disties Redington and Ingram Micro, as well as other partners, in the neighbourhoods of major and tier two cities, according to the Economic Times.
The 400ft2 to 600ft2 shops will sell iPhones, iPads, Macs and iPods with the focus on regions with high smartmobe penetration, large student populations and where locals have relatively high disposable incomes, a senior exec at an Apple partner told the paper.
"Apple wants to focus more on its entry-level models in these stores such as iPhone 4, iPhone 4s, iPad mini and iPad 2, which are essentially in the sub-Rs.30,000 [£300] segment and also its largest-selling products in India," the executive added.
"The company feels these products are also attractively priced over competitors such as Samsung and Sony, and hence, being closer to the consumer will help to increase the conversion rate."
The move can be seen as a response to Samsung's success in the Indian market with its Smartphone Cafes.
First launched back in 2011, the dedicated retail outlets now number over 1,000 on the sub-continent and have helped the Korean giant to first place in the Indian smartphone market with a share of 38 per cent in Q4 2013, according to IDC.
High margin Apple's strategy towards India has changed noticeably over recent months, with Cupertino now appearing to focus on making its handsets more affordable to the locals, in a bid to grab greater market share.
Reports last month claimed the US giant had restarted production of its old iPhone 4 handset, which will retail cheaper than the iPhone 5C at Rs.20,000 ($327, £200).
There are also reports it has introduced buyback and cashback schemes for the 8GB iPhone 4 which aim to reduce that price to around Rs.15,000 (less than $250, £148).
However, Apple still faces an uphill task in India.
It's not even listed in the top five manufacturers, which are Samsung, Micromax (16 per cent), Karbonn (10 per cent), Sony (5 per cent) and Lava (4.7 per cent), according to IDC. It's thought Apple's share is down around one to two per cent.
In addition, an electronics retailer told ET that, after discounts, margins on iPhones and iPads (2-5 per cent) were worse than those for Samsung and other brands (7-10 per cent).
"Hence, it makes sense to continue with a multi-brand retail model where we can make more money," an exec told the paper.
Apple isn't commenting on the report. ®
Sponsored: Webcast: Build the next generation of your business in the public cloud