NBN backbone passes TERABIT test
Transiting Toowoomba to the max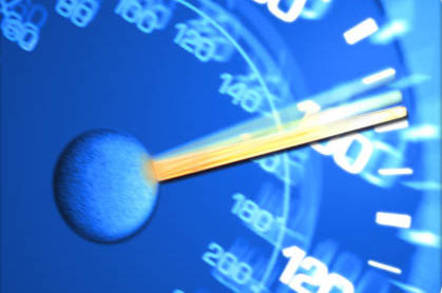 US systems vendor Coriant has announced a successful test of a backbone fibre "superchannel" running at 1 Terabit per second over a 1,066-km NBN fibre ring in the south-east Queensland city of Towoomba.
While the test won't have any particular impact on consumer-side services, it restates the long-term upgrade path of the NBN's transit network, which provides interconnect between NBN Co points-of-presence, as well as inter-capital connections.
The test ring would be long enough to provide a Sydney-Brisbane terabit backbone service, if it were needed, the company says. The kit used in the test should provide a maximum theoretical capacity of 13 Tbps, Coriant adds.
The company also notes that it deployed current, commercial-grade kit for the field test.
The super-channel created a 369 GHz DWDM (dense wavelength division multiplexing) grid, which Coriant said showed a 35 per cent increase in spectral efficiency (that is, bits-per-hertz) over the company's previous best.
NBN Co CTO Gary McLaren said the test "highlights how established backbone infrastructure can be upgraded with sophisticated optical and electronic equipment to provide extra capacity for the future needs of the National Broadband Network. This proof point highlights that the existing transit network is robust and capable." ®
Sponsored: Becoming a Pragmatic Security Leader