Rebounding Brit IT market beefs up Computacenter top line
But continental biz woes mean droopy bottom line in '13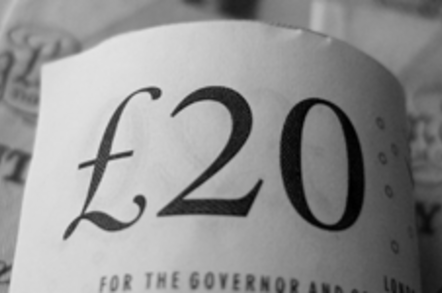 Computacenter vaulted the £3bn barrier for the first time in its history during 2013 after bagging some meaty services and product deals in Blighty, but one-off charges in continental subsidiaries weighed heavy on the bottom line.
Group revenues for one of Europe's largest resellers bounced 2.5 per cent year-on-year in constant currency to £3.07bn; services were up 3.7 per cent to £965.9m; and supply chain sales climbed two per cent to £2.16bn.
But statutory profit before tax slumped 22 per cent to £50.5m due to trading losses of £8.2m and a £7.5m provision for future losses, both booked against three troublesome German services contracts. A non-cash impairment charge in France and group restructuring also wiped £12.2m and £4.4m respectively from pre-tax income.
Split by country operation, total turnover in the UK was up 7.6 per cent to £1.286bn, with product sales rising 8.4 per cent to £828m and services climbing more modestly at 6.2 per cent to £458m.
CEO Mike Norris said kit sales grew due to an expanded customer base following "significant contractual services growth in the prior year" and due to continued demand for "Windows 7 roll-outs".
He added enterprise punters continued buying a "higher volume, but lower margin mix" of products and again highlighted "gradually improving market conditions".
The services organ "underpinned" profitability for the second consecutive year, with statutory UK profit before tax coming in at £59.6m compared to £52.8m in the prior year.
Norris said customers continue to modernise the "end-user workplace environments" via Windows 7 and Office 2010 upgrades but added its Professional Services biz was "not solely reliant on these".
"In terms of a longer term outlook, we believe that demand will continue and be based around Windows Server, mobility, data centre and networking upgrades," he claimed.
The German operation stabilised in the year after a difficult period when it miscalculated the costs of winning services contracts in 2011, though the impact of that was still felt in these numbers.
Total sales in the country grew 1.7 per cent in constant currency to £1.27bn including £859.4m from products versus £801.4m in 2012. Services revenues bounced to £412m from £392.3m. CC Germany reported a stat profit before tax of £10.75m, up from £9.18m.
Norris said German market demand for IT continued to harden, but services growth was more muted due to the "significant reduction in size of one contract" and the expected slowdown in wins as CC bid only for "selective managed services" deals following past mistakes.
"This enabled us to dedicate more resource to successfully resolving the issues which had arisen from the substantial growth of our services business in the fourth quarter of 2011, and importantly addressing the underlying causes of those issues," he said.
Those issues "related primarily to the adequacy of contractual governance procedures" and in calendar '13, CC implemented a Group Operating Model to overcome them.
Once again the carbuncle on the reseller's operations pertained to France as revenues slipped a little over seven per cent to £466m with product sales making up nearly £390m (down from £405m in 2012) and services up slightly to £76.8m.
The country operation reported a statutory loss before tax of £21.4m versus a profit of £978k in the prior year.
"Our supply chain business was impacted by the prolonged and continuing difficult market conditions in France, which caused customers to reduce their IT investment spend," said the CC chief.
His firm also implemented an ERP system and the "difficulties" of doing so were "more pronounced than expected", said Norris. "Operational issues" emerged that impacted the management and delivery of kit, he added.
The creases have been ironed out and the backlog cleared, Norris added, and while Computacenter lost orders "we do not believe we have lost any material supply chain customers".
The small outpost in Belgium turned over £48.2m in sales and reported a stat profit before tax of £1.7m. ®
Sponsored: Minds Mastering Machines - Call for papers now open