Not just for Glasswipes: Google to drop SDK for all Android wearables
Choc Factory starts 14-day countdown to devkit rollout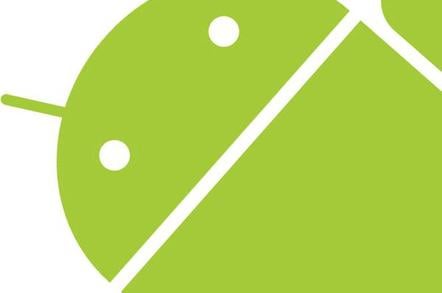 SXSW Google is preparing to release a new SDK for makers of wearable devices in the hope of running Android into a myriad of accessories.
Top exec Sundar Pichai told the South by Southwest conference yesterday that the company is prepping the software development kit for release in the next two weeks, the Wall Street Journal and others reported.
"In two weeks we are launching the first developer SDK for Android," Goog's senior veep of Android, Chrome and Apps said. "That will lay out the vision for developers in how we see this market working."
While Google already has its "Glass" and is also planning a smartwatch of its own, which will be made by partner LG, the Chocolate Factory also wouldn't mind if lots of other hardware companies were to stick Android in their wearables as well, considering the model has worked so well in mobiles.
The Chocolate Factory's release of Android as a free-to-use OS for smartphones has helped the company gobble market share in the sector at an enormous rate and given it good working relationships with manufacturers. In turn, this has helped it create its own line of Nexus mobile devices without having to build its own factories.
Mountain View is planning to unveil its own smartwatch at a Google developer event in June, as CNET reported last month. But the firm is hoping that by releasing wearable-friendly Android into the wild, developers will be able to come up with a wide range of devices, including "smart jackets" with embedded sensors, Pichai suggested.
The executive also said that Google is thinking about using recent acquisition Nest Labs, a smart thermostat maker, to help it develop a "mesh layer" of software that will make all its devices work better together. ®
Sponsored: Becoming a Pragmatic Security Leader