FCA drafts new rules to protect crowdfunders' lenders
Financial Conduct Authority: You've got to keep a pocketful or two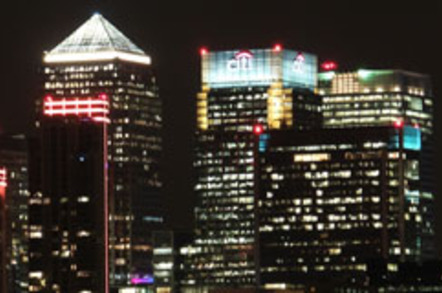 Loan-based crowdfunding platforms will be required to hold a certain amount of capital in reserve to mitigate against the risk of their business failing and leaving lenders out of pocket, the UK's Financial Conduct Authority (FCA) has said.
The regulator has announced a finalised regulatory regime for crowdfunding platforms (95-page / 1.52MB PDF) which will see loan-based crowdfunding platforms made subject to certain financial services rules and consumer protection requirements.
Crowdfunding is a mechanism to which some businesses turn to raise capital. There are a number of online funding platforms that link those businesses with individuals or groups willing to invest in their project. In return for that investment, individuals are generally presented with specified rewards, such as a share in the profits of projects or a stake in the business.
Another form of financing similar to and sometimes labelled crowdfunding involves peer-to-peer lending which encompasses simple loan agreements between two or more parties facilitated by an online platform.
Investment-based crowdfunding is already a regulated activity, but the FCA has decided to draw up new rules governing that market and also introduce regulation to loan-based activities. The FCA previously said that the differing rules were justified because loan-based crowdfunding activities "appear to be of lower risk than investment-based activities".
The new rules for loan-based crowdfunding platforms will set "prudential requirements" for those businesses. They will have to put in place a certain amount of "financial resources" to underpin their business. The precise amount will depend on the total value of the loaned funds that are outstanding at the time that total is calculated.
The FCA has set out a model for calculating precisely how much capital needs to be set aside by individuals loan-based crowdfunding platforms under the new framework. They would need to have financial resources worth at least 0.2% of loaned funds outstanding for the first £50 million, although a minimum level of £20,000 has been fixed for fully authorised businesses. The minimum level will increase to £50,000 from 1 April 2017.
The model details a staggered approach for calculating the precise prudential requirements for each individual business where loan funds outstanding exceed the £50m threshold, with different decreasing percentages to the total funds outstanding applying where the total exceeds other listed thresholds.
The FCA said that the loan-based crowdfunding platforms would not be included under the statutory Financial Services Compensation Scheme (FSCS). The FSCS exists to ensure consumers are able to obtain compensation where financial institutions are unable to themselves satisfy the claims.
"Other protections that we are introducing – such as the minimum capital standards and the requirement for firms to have arrangements in place to continue to administer loans in the event that the platform fails – should provide adequate protection at this time," the regulator said. "We do not consider that it is contradictory for these firms to be subject to some regulatory requirements but not others."
Under the new rules, crowdfunding platforms will have to comply with certain rules around disclosure, which require investors to be presented with information that is "fair, clear and not misleading" when deciding whether or not to make an investment.
"We do not consider it appropriate to mandate specific disclosures or the form and content of those disclosures since business models vary across the market," the regulator said. "Instead, the rules require firms to consider the nature and risks of the investment, and the information needs of their customers, and then to disclose relevant, accurate information to them. The high-level approach puts the onus on firms to provide appropriate, useful information, and not to over-burden consumers with too much detail."
Other rules will see loan-based crowdfunding platforms placed subject to dispute resolution rules which will require them to adhere to rulings around consumer complaints made to the Financial Ombudsman Service. Additionally, the platforms will be required to adhere to "client money rules in the client assets sourcebook" where they can be said to 'hold' lenders' money, even for a short period. This requirement will force the platforms to keep that money segregated from other funds.
The new rules are scheduled to come into force on 1 April, meaning new businesses running loan-based crowdfunding platforms, or those without an existing consumer credit licence, will need regulatory approval immediately from that date.
A number of different transitional arrangements have been put in place for other existing crowdfunding platforms. Loan-based crowdfuning platforms with existing consumer credit licenses will, subject to certain conditions, be granted interim permission to continue their business for up to two years after which they will require full authorisation to operate. Some rules will, however, be applied from 1 October, the FCA said.
For existing investment-based crowdfunding platforms, they will have the option of whether to accept the new regulatory regime immediately or take up an option to adhere to the existing rules until 1 October. From that date the new rules would apply to all. ®