Brit education tech supplier comes back to life after collapse
Tribune BS becomes Tribune SI after pre-pack deal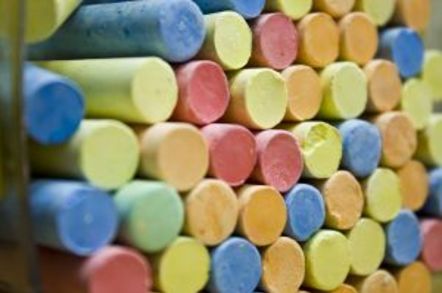 The company formerly known as Tribune Business Systems is about to be reanimated after Dubai-based investment firm VMS bought it out of administration in a classic pre-pack arrangement.
As revealed this week, the London-based education supplier called in receivers FRP Advisory after failing to secure additional investment. All 49 workers were laid off before they received monthly payroll.
Mike Bosley, a biz consultant working with the new company, Tribune System Integration, told us that new premises will open in the capital and Manchester next week and it will retain one in Milton Keynes.
He said 25 engineers and support staff that worked for TBS have returned and were paid in full, but the previous management team including CEO Sheldon Stoutt and the entire sales team have not been offered employment.
"The investor [VSM] didn't want the directors or the sales team. They were asked to do a rights issue last year to help the business, but sales and performance in the latter half of the year were so bad that it left the company exposed, and they needed to do a restructure.
"Sales in the last quarter were a tiny fraction of forecast, miles behind the target," he claimed.
An office in Dubai will look after back office functions and consequently none of the admin staff will be asked back either.
Bosley confirmed a pre-pack administration had taken place but said he was unable to disclose the financials involved.
Sources estimate trade creditors in the region of £600k to £700k and these suppliers will be paid out of administrator's funds, he told us. We know the names of the creditors but have decided not to name them at this stage.
Tribune SI had received "good and bad responses" to the pre-pack, the advisor confirmed.
Staff made redundant during the process who were not re-employed will be paid as preferential creditors if any proceeds are left, and can claim state pay from the government, said Bosley.
The plan for Tribune SI, which will be led by TBS's former director of managed services Graeme Bower, is to build a bigger managed service practice and expand more beyond the education space.
"We should look at other markets so the business is not totally dependent on education, but it needs to sort out existing relationships, including with the DfE," said Bosley.
TBS was on Lot 1 of the Education Funding Agency Framework.
When a supplier goes into administration, customers have a legal right to terminate any existing contracts. Bosely said 80 per cent "plus" of its contracts were being novated to the new company. ®