Google offers up its own Googlers in cloud channel chumship trawl
Go on, stroke his hair - he's YOURS now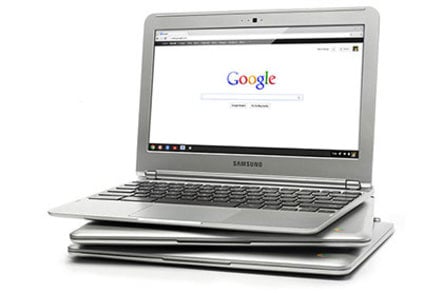 Google has expanded its cloud reseller program as the web giant tries to enlist the channel to help it diversify its business away from search.
The updates to the Google Cloud Platform Partner Program were announced by the company on Thursday and sees it split its partners into three tiers: Registered Company, Authorized Partner, and Premier Partner.
The kicker is that Premier Partners can get access to the rarest resource at Google: flesh-and-blood homo sapiens who will help the partner with sales, marketing, and technical support.
"These tiers are the first steps of many to further develop our partner community so we can provide the best possible experiences for everyone out there while working hand in hand with those companies that make it possible," the company wrote in a blog post announcing the expanded program.
Google launched its partner program back in July 2012, and since then has been pushing out new cloud services and cutting prices as it tries to build a business that competes with Amazon Web Services and Windows Azure.
One of the greatest problems Google's cloud has faced is a perception that the company may just drop its public cloud ambitions at some point and move on to other projects, as it has done in the past with popular services like Google Reader and paid-for schemes like Google Answers.
Google has always protested this, and by lassoing partners together and herding the more successful ones onto the Google farm, the company is able to drum up more business for its products and instill confidence in users and the channel.
As any scholar of religions knows, you need people out there beating the drum and talking up your ideology to get seriously big, and so Google's channel ambitions are likely critical to the future success of its public cloud service.
Organizations with some Google cloud customers can sign up for the Registered Company role for free, but if they want to get the glamour of some Google marketing and training they'll need to be doing over $12,000 in Google-related revenue to become an Authorized Partner, and if they want to co-sell services with Google then there'll need to be doing over $120,000 a year.
As before, partners fall into two categories: Services Partners and Technology Partners. These, roughly speaking, are companies that either resell Google's technology, or who build and sell standalone services that use Google in the backend.
Another less frequently noted aspect of partner programs is that it's a two-way street in terms of information sharing: partners will get confidential information from Google about upcoming projects, but Google will also gain a valuable source of information about what customers are asking for, and what they are complaining about to the channel. ®
Sponsored: Minds Mastering Machines - Call for papers now open