Asian messaging companies are closing in on WhatsApp
Facebook will need to find more billions if it wants to dominate the world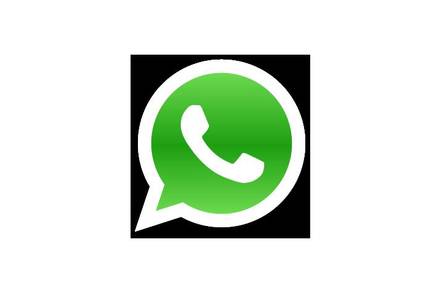 While the world picked its jaw from the floor after Facebook decided to fork out $US19 billion for WhatsApp, operators of other messaging services probably broke into huge grins. And the grinners were probably in Asia, where several local players have been quietly amassing loyal user bases that look like they could rival Facebook's new fiefdom.
The prospect of rivalry is real. Facebook is banned in China, which will make it hard for WhatsApp to flourish behind the Great Firewall. On the upside, Facebook's strength in markets like Indonesia (pop. 300m) means local rivals have a fight on their hands.
The locals include WeChat (Weixin in China), owned by Shenzhen-headquartered internet giant Tencent. Back in January WeChat had 272m monthly active users, according to data compiled by social media agency WeAreSocial.
WeChat is probably the biggest rival to WhatsApp on the international front. This is partly because Tencent is a $100bn company which owns China's near-ubiquitous instant messaging service QQ. That muscle saw it hire soccer superstar Lionel Messi as its global ambassador last year, along with WeChat broadcast in 15 countries.
That first global recruitment sortie helped it grow outside of China by a massive 379 per cent from Q2 to Q4 2013, albeit from a low base, according to Global Web Index stats. Like many Chinese web players, it is launching overseas from a strong user base in China.
Tencent came under fire last year after messages sent from users outside of China were "accidentally" censored. Although it apologised for the glitch, the fact that WeChat messages are still routed through Tencent servers in China could unnerve international customers. That said, WeAreSocial is not predicting it'll have much impact. In a recent blog post, Singapore MD Simon Kemp claimed "we'd not be surprised if WeChat surpassed WhatsApp on a global basis in a year or two".
Well Line, which is owned by South Korean firm Naver, is another rival. It's big in Japan, and prominent in Taiwan and Thailand. It claims 350m downloads, although will not reveal how many of these are active users. The service has been marketing itself aggressively outside Asia too, hiring local celebs to front ads in Europe and Latin America. Korean app Kakao Talk is also growing at a pretty fast rate and owns 95 per cent of smartphones in its home country, but does not reveal how many are active users.
WeAreSocial's Kemp said each have about 100 million active users.
Service versus platform
Asian operators are also trouble for WhatsApp because they offer richer features. Line is big on paid "stickers" and other social/gaming elements while WeChat even supports e-commerce capabilities for Chinese users.
"Although WeChat is often compared with other mobile messaging apps like WhatsApp, it is more than mobile messaging with complicated features and functions, such as status updates and photo sharing, mobile payment, QR code scanning, etc," said Forrester analyst Xiaofeng Wang. "Post-acquisition, it is highly possible that Facebook will transfer technology and add more features to WhatsApp, such that it will become a more direct competitor to WeChat."
Yet it's still unclear whether extra functionality is enough to win users over from WhatsApp in markets where the latter is already strong. Line claimed last week that it registered two million new users thanks to a major WhatsApp outage, but it remains to be seen whether these will be long term users.
First-mover advantage seems to be important when it comes to mobile messaging. It is in the rapidly growing smartphone markets of south-east Asia and South America therefore, where the battle for hearts and minds is likely to be fought most fiercely.
After WhatsApp, who's next?
The past month has actually seen two major acquisitions in the mobile messaging space. Five days before Facebook dropped a cool $19bn on WhatsApp, Japanese e-com giant Rakuten decided to buy Israeli biz Viber for $900m. Viber is classed as a "scale provider" by Gartner – in other words it has over 100m users and definite global ambitions. Unlike some of its rivals it offers HD voice quality VoIP as well as messaging.
It's a canny move by Rakuten, given Viber has 105m active monthly users globally, including 15m registered in the potentially huge Indian market. The question is which will be next and who is in line to buy?
According to Gartner's Sandy Shen, it will be a Viber-like small independent player.
"It's unlikely to be those owned by major companies such as Wechat or Line which are likely to get additional investment rather than acquisition," she told The Reg. "Small and independent players are easy targets as they need funding to survive in this competitive market. Large players are supported by their parent companies, and can be an important monetisation vehicle for the parent."
That said, there are rumours already surfacing that Softbank may be sniffing around Line. Last week Line's COO was forced to deny reports that the Japanese operator was looking to buy a stake in the company.
A total buy-out would not be out of the question for a firm which has already splashed the cash on Sprint and is said to be in talks over T-Mobile US.
Whilst not strictly speaking an Asian messaging firm, BlackBerry, which still has a big user base for its BBM service in the region, could well be tempted to cash in.
BBM has a not unimpressive 80 million active users globally and is number one in the smartphone growth market of Indonesia. As for who could be in line to step up and "do a Facebook", well it could be anyone web player with enough cash and ambition; from e-commerce and social to online search and video providers, according to Shen. ®
Sponsored: From CDO to CEO