Tech policy battle: Australian Industry Group vs. Information Industries Association
Violent agreement on the need for R&D reform, but business lobby doesn't see tech as a prosperity-driver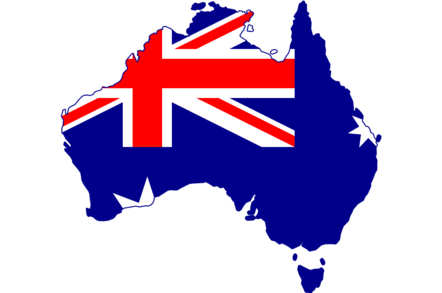 Two big lobby groups have just released their visions for Australia's future economy, and agree on the need for reform that will help Australia's technology sector to improve its performance.
Let's start with business lobby group The Australian Industry Group (AIG), which this morning published its 10 point plan for a strong and diversified economy (PDF), and it offers a few crumbs for the technology community.
AIG chief executive Innes Willox rates the following four items as the most important things to do to Australia's economy:
Get federal and state budgets back on a secure footing by the end of the decade;
Lift investment in infrastructure;
Remove blockages to flexibility in workplace relations; and
Get energy markets, renewables policy and emissions reduction policies right to reduce business costs now and over the longer term.
The full report elaborates on those items, adding a few nuggets about technology.
"Ai Group is a keen promoter of the benefits to national productivity and amenity from greater levels of investment in infrastructure and particularly in transport and telecommunications infrastructure to reduce congestion and freight costs and to lay the foundation for a wholesale take-up of digital opportunities," the report offers on page two.
"The competitive performance of Australian businesses can be raised through greater business awareness of and engagement with, the commercial opportunities presented by the 'digital revolution' and by the large investments underway in telecommunications infrastructure," it says on page four. "The Digital kits program is a promising start and can be used as a basis of greater efforts."
By page six there's an exhortation to consider that "Many businesses also identify the considerable opportunities available if governments took a more innovative approach to using digital technologies to reduce transaction costs." Such an effort is under way at a Federal level, with communications minister Malcolm Turnbull very keen on electronic government services, but no concrete results to date.
Other than the above sections we've quoted, there's not much on offer. Motherhood statements about the need to improve workplace skills and the desirability of more research and development, helped along by kind tax treatments, won't excite anyone.
Startup-land will be buoyed by the recommendation that ""Australia's early-stage capital markets should be strengthened and deepened to the point where they are self-sustaining and provide adequate private capital to the development and commercialisation of new businesses." Just who should do the strengthening or the activities that would enhance the sector are not explained.
From The Reg's antipodean eyrie, the document reads like the product of minds broadly familiar with current technology trends, but unwilling to place them at the centre of an economic agenda.
Meanwhile in the world of technology …
The Australian Information Industries Association (AIIA), which recently released a vision paper , is willing to make technology the centrepiece of future prosperity.
The AIIA agrees with AIG that investment in next-generation broadband and mobility are vital, and that Australia needs to do more to create world-class digital products. The two organisations are also in furious agreement about research and development.
"The exclusion of internal administration costs in the R&D tax legislation suggests that we don't want companies innovating for their own use," AIIA CEO Suzanne Campbell told The Reg. "That's nonsensical."
"And for SMEs, the R&D quarterly tax arrangements are … a disincentive to innovate. They're a cash-flow benefit for the tax office, but not for the SME.
Campbell's also keen on better commercialisation of locally-developed ideas. "Scaling the opportunity is the challenge – we need to find ways to promote more ambition," she said.
"We want people to live in Australia and work in the world … there's no technical impediment to that happening. We want companies to achieve the scale they need without having to go offshore to create their opportunities."
The debate about how to retain the companies in Australia was recently re-ignited by Atlassian's decision to shift its HQ to London to make it easier to attract capital for its planned IPO, but it's not a new phenomenon. In the 1990s, for example, Radiata (established by David Skellern to commercialise CSIRO's contribution to WiFi) was snapped up by Cisco. Australian inventors that get to stay here often do so by being acquired by international companies that want an Australian footprint (for example, Google's mid-2000s acquisition of Sydney-based Where 2 to create Google Maps) – making the local operation subject to financial decisions in other countries.
As well as reiterating the AIIA's call for employee share option rules to be made more favourable to the tech sector, Campbell said the chronic lack of venture capital needs to be addressed. However, rather than holding out its hand to government, she said the AIIA would like to see crowd-funding become more attractive here.
Better statistics about the tech sector are a must, Campbell said: "Compared to other industry sectors – mining, agriculture, manufacturing – we have a very limited understanding of the contribution ICT makes either at the level of individual businesses, or at the national level."
Campbell also believes that NICTA needs enough funding to continue its "outstanding" contribution to R&D, noting that "every three months, it's spinning out new technology companies". ®