OpenText says punters want low latency, sovereignty certainty
Info management outfit takes 30 racks in Sydney bit barn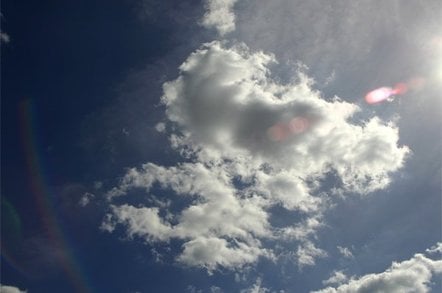 Last week, OpenText joined the growing number of international software outfits to stretch its cloud to Australia. Vulture South spoke to engineering senior VP Muhi Majzoub about the decision to host a local data centre.
With 30 racks and what the company told El Reg is a multi-million dollar investment, Majzoub said the decision to localise was based both on technical and regulatory demands.
For anyone hoping to offer services to government customers, he said, data sovereignty is an ongoing issue, making a local data centre "an ideal strategy". However, he added, speed, reliable access, and latency are also on the list.
Crossing the Pacific to access to apps isn't an option, Majzoub told El Reg: customer demands are characterised by "urgency".
"We'll be bringing all of our products into a multi-tenant cloud," he said. The choice of location – NTT's facility in Sydney's Global Switch for the first deployment – was also made on the basis of reliability and fault tolerance, he said.
As Asia Pacific senior VP Graham Pullen noted, OpenText's last three acquisitions were all based on cloud plays, making it necessary to expand its data centre footprint. When the company rolls its next major iteration, "BlueCarbon", a much bigger chunk of its strategy will be pushed into the cloud. ®