Steve Ballmer: Thanks to me, Microsoft screwed up a decade in phones
'We didn't put hardware and software together soon enough' he tells uni kids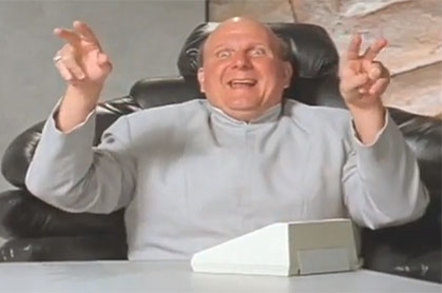 Vid Steve Ballmer's greatest regret from his time at Microsoft is that he flubbed his company's attempts at smartphones and mobile computing. That's what he said on Tuesday during his first public appearance since stepping down as CEO of the software goliath.
Speaking before an audience of graduate students, business owners, and the media at Oxford University's Saïd Business School, Ballmer said Microsoft "would have a stronger position in the phone market today if I could redo, for example, the last ten years."
"The thing I regret is that we didn't put the hardware and software together soon enough," he said. "It was almost magical the way the PC came about with an operating system from us and hardware from IBM. There was a little bit of magic, too, for Android and Samsung coming together. But if you really want to bring a vision to market, it is helpful to be able to conceive and deliver the hardware and software."
That's not to say that Microsoft has decided to follow Apple's model, in Ballmer's view. The former Microsoft man acknowledged that Apple products are perceived as "cool" today – "quote, unquote," he quipped – but said that the brand Apple has built for itself wouldn't be Microsoft's brand.
"What I would hope Microsoft will mean is affordable, empowering technology for all," Ballmer said. "It doesn't have to be as 'fashionable' as that, but it's got to be very empowering and very affordable and take all forms."
Not so 'soft' anymore
By "all forms," Ballmer means that the Microsoft of the future will continue to move beyond its roots as a tools and software vendor.
"The name of the company is Microsoft. Micro ... soft. It was a fundamental part of the founding principles: we were a software company," Ballmer said. "And yet, Xbox, then Surface, and now the phone, essentially we have a profile that will wind up being far more mixed in the future."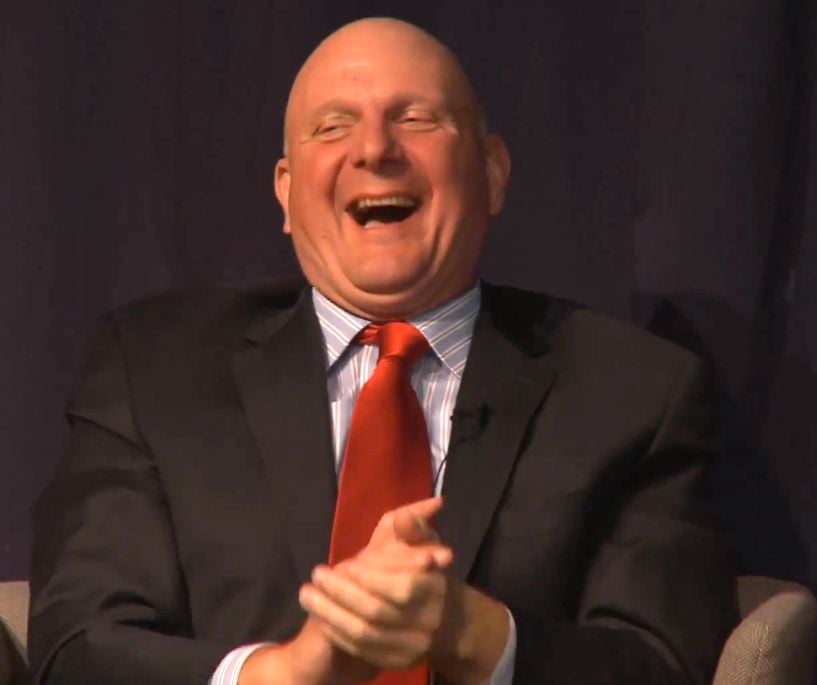 No kid, you can't have a refund for Windows ME. Were you even born then?
Because of that ongoing shift, the ex-CEO said, the decision to acquire Nokia – a deal that is still pending regulatory approval in some markets – was the single biggest strategic choice he made during his tenure as chief exec.
Ballmer, a 34-year veteran of Microsoft before his retirement this year, said Microsoft has a good chance at succeeding in its transition to a "devices and services" company because it has already accomplished more than most technology companies ever do.