AVG killing LiveKive cloud storage service
More spring cleaning for AV-vendor will see the lights go off in in August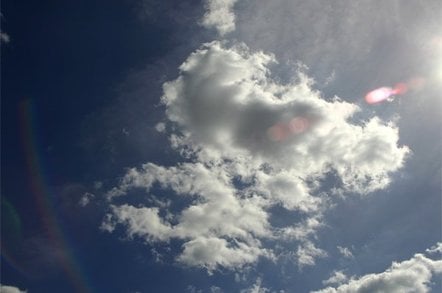 Mere weeks after pulling the pin on its Crossloop remote access service, AVG has let users of its LiveKive cloud storage service know that it is destined for the Knacker's yard too.
LiveKive launched in 2011 offering a sync 'n' share service with a small twist: the free 5GB plan was a 30-day trial and there was an unlimited tier for $US80 a year.
Those gimmicks don't appear to have translated into a profitable service, as this post in the AVG forums brings news that "AVG LiveKive will soon be discontinued."
"But don't worry," the post continues, "to give you time to back up your data, we'll be doing this in two stages".
The first stage will mean that as of April 1st, 2014, "you won't be able to upload any new files". Downloads will be possible for 90 days, which is where stage two kicks in on August 18th, the date on which "you will not be able to access any file saved to your LiveKive account."
"Please be sure to back up all of your LiveKive files before this date," the post helpfully suggests.
Users who also hold subscriptions to other AVG services won't be impacted in any way other than by the closure of LiveKive.
AVG's not the only outfit that's tried to cash in on sync 'n' share services, despite it arguably being a non-core offering. LogMeIn provides Dropbox clone Cubby and Barracuda Networks operates another called Copy. Ubuntu has Ubuntu One. EMC offers Mozy and Syncplicity. The latter is adding workflow and collaboration features to make it stand out from the crowds, a move that looks sensible given LiveKive's imminent demise. ®