Your CIO is now a venture capitalist and you work at their startup
This just happened without you changing job, by the way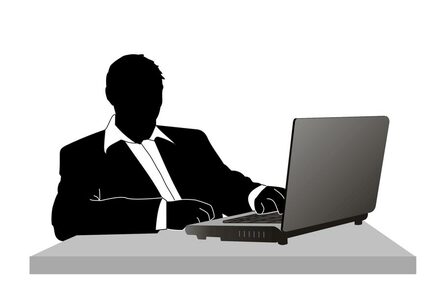 Chief Information Officers are about to start behaving like venture capitalists, complete with an "I don't care if nine things I try fail so long as one goes really well" mentality. And what's more, their bosses will love it when they do so.
That's one of the findings from consultancy Deloitte's 2014 Tech Trends report, released today, which puts "CIO as venture capitalist" at the top of its list of five disruptors coming this year.
CIOs as venture capitalists isn't as silly as it sounds. Deloitte managing partner for technology agenda Robert Hillard explained it to The Reg as a willingness to engage in small, experimental, IT projects rather than the larger endeavours of yore. If some of those efforts don't succeed, Hillard said, CIOs jobs - and yours - will be safe because merely making the attempt to build something new and engaging for customers and/or staff will show that at least IT is trying. Being seen to make that effort is important at a time new technology-fuelled services are in everyone's face on a regular basis.
"People can be happy being part of an experiment," he said. "Retailers have done several generations of self-serve checkouts. The customers who appreciate that have enjoyed being a part of that."
It's also important because business is tired of IT taking aeons to get anything done. Accelerated release cycles are now expected. If some go into experiments, so much the better.
Another of the report's eyebrow-raisers is called "Technical debt reversal", which Hillard explained is a recognition that legacy systems effectively impose a debt on an organisation. The overheads associated with keeping old apps alive impose costs on a business and also hinder its ability to change quickly.
"If you implement a major piece of physical infrastructure, full lifecycle costs are in the accounting treatment," he said. "We don't do that in IT so we use misleading return on investment calculations." 2014, he feels, will be the year that IT is asked to properly account for the tools in its care and demonstrate how they can be made to represent less of a financial drag on the organisation.
One way Hillard and the rest of Deloitte think this can be achieved is with DevOps and cloud orchestration. Both are tipped to be one of five enablers for change during 2014, although Hillard can't name a market leader for the latter if you want to do some yourself. He does, however, feel that cloud orchestration gives organisations a chance to do nice things online by partnering with organisations known for particular expertise. Making a great deal of a partnership with a logistics company, for example, can make an online retailer look good. If IT can make that happen with cloud orchestration, you'll look good.
DevOps, he added, will grease the wheels so most of the above doesn't bog down.
Hillard added that he doesn't see the above as representing a threat to IT professionals, as all the activity that will result from internal startups and rapidly-iterated software releases will mean skilled folk are always in demand.
Whether they can tolerate a venture capitalist as a boss is a different matter entirely.
The reg-walled report can be found here. ®