Pork time! £350m in Health Service mail-etcetera cloud deals up for grabs
Twenty suppliers is better than one, says government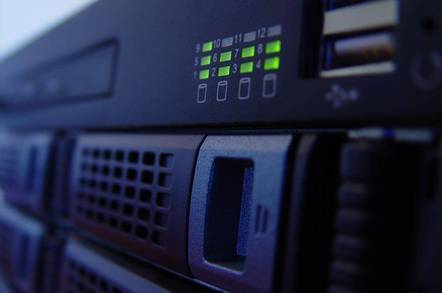 The contract for a massive NHS email system is up for grabs under a £350m government IT pitch.
The Crown Commercial Service has published a tender calling on providers of cloud-based email services to submit their bids for a two-year contract to run the next version of NHSMail.
NHSMail is the national email and director service used by NHS staff in England and Scotland.
It has more than half a million users at 150 organisations within NHS England and Scotland, and is growing – it claims to be adding 15,000 new users each month.
The service provides email, calendar, diary, directory and storage to NHS staff along with accompanying security for their communications.
An important part of the tender is the cloud aspect, so neither the NHS nor government in general have to fund or provide the servers for the new system. The system is being purchased under the government's Managed eMail framework not G-Cloud, the Cabinet Office told The Reg.
The CCS says:
"We are looking to engage with suppliers to provide multi-tenanted hosted services to deliver the benefits of shared services, such as spreading the cost to set-up and manage platforms across a number of organizations.

"These benefits typically generate reduced charges for all connected customers over the life of the service and will reduce the need for local investment in infrastructure and help support sustainability by sharing services."
The deadline for tenders is April 4 this year, with awards to be announced on June 6 and contracts intended to commence on June 30.
The project's value is range between £120m and £350m, the CCS said, with bidders expected to charge for the service on a per-user per-month basis.
The contract will run for two years with the option to extend to four.
NHSMail is currently delivered by Cable and Wireless, which has been running the service on a customized version of Microsoft Exchange 2007 since 2009.
The contract to run the old service officially finished last summer but was extended for another year. At the time, it was reported the NHS commissioning board overseeing NHSMail may pick a single supplier for the next NHSMail.
The CCS, though, now wants 20 suppliers with parts of the contract allocated in three tranches defined by numbers of mailboxes supplied. ®