HP: We're so down wid da kidz! Look at... er, Smithers, what DO yoof look at these days?
Bracknell recruiters in job ad placeholder text fail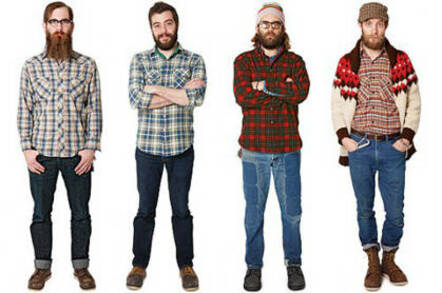 So desperate was HP's desire to get down with the kids that it made a child-like error in a job ad aimed at recruiting graduates.
University leavers should forget trying to bag a role at one of the new breed of tech firms because there's plenty of positions in the, er, marketing department up for grabs at the grand old lady of the IT industry.
"What do you think about when you hear the name HP? Is it printers? Laptops? Maybe it's Beat Audio? Most people do. It's understandable – these are our products people see every day," the ad stated.
Then the slip-up…."But what about the other sides to HP? need alternative examples here for a younger audience," it continued.
There were no further examples forthcoming, so HP decided not to invent any (geddit). It could have always gone with Dell Demise Architect, or Big Data scientist (no, scrap the last one, that's nonsense - Ed.).
Apparently, for those that fit the bill - high achievers expecting a minimum 2:1 degree in a biz or operations focused course - there was a 13 month sales, marketing, business or IT training programme based in Bracknell.
The roles include marketing communications, two events interns, a PR marking influencer, a customer relationship marketing dogsbody executive, and an intern for software marketing.
"You'll have the chance to build on your university education," the advert continued.
This will not include learning to make Pot Noodles, smoking pot or making out with the opposite sex. But it may include proof reading, which is a skill the person drafting the job ad sorely lacked. ®
Sponsored: Minds Mastering Machines - Call for papers now open