Nokia to Devs: PLEASE DON'T make Nokiadroid apps look like WinPho
Finns: It's '75 per cent compatible' with actual Android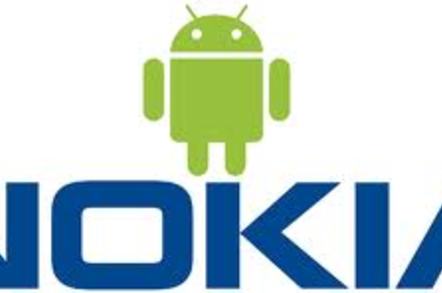 MWC 2014 Nokia is telling developers not to make their Nokia Android apps look like Windows Phone apps.
Nokia has been explaining how much work is needed to port Android apps to its new Nokia X range, which uses the AOSP Android open source base. The Finns reckons 75 per cent of apps need no modification at all, but 25 per cent will require work. But less than a day's work, they say.
That's because Nokia intercepts Google services and replaces them with its own or Microsoft services. So calls for mapping services are redirected to a HERE maps API, Notifications to Nokia's Timeline handler, and payments to Nokia In-App Payment rather than Google Play.
The company has told developers what they need to do. Those interested will download the Android SDK and Eclipse IDE, then the Nokia X system image and then three Nokia add-ins. It's fairly straightforward - and quite similar to what BlackBerry has been doing for 18 months.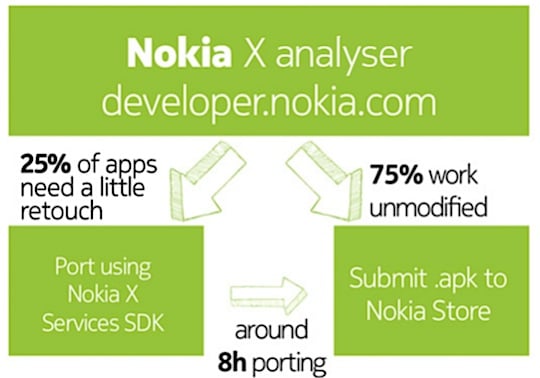 Here's how it works, according to Nokia
Which is why we mention it. Many BB10 applications today are Android ports that have gone through a very similar grinder. Android apps can be quickly ported to BB10, and also plug into a non-Google notification list, which in BlackBerry's case is the 'Hub'. Skype, LastPass and many other 'native' apps are BlackBerry ports, with the .apk binary renamed a .bar binary as a sign of compatibility. BlackBerry's dev relations team held many exhaustive "portathons" to kick start BB10 with some Android ports.
But it's been a long haul. (BlackBerry doesn't boast about it, but its pure Android runtime now allows .apk files to install and run directly in BB10 - which means its QNX-based BB10 system is more "Android compatible" than Nokia's new Android. )
What it means is that if new Nokia X customers think they're getting access to the full range of Android apps as soon as the phone is powered up, they're going to be disappointed.
Nokia has also published its user interface design guidelines, in which we found this remarkable image. Can you guess what it is?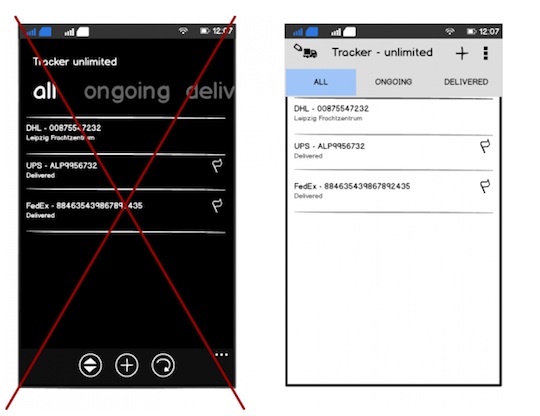 Yes, it's advice telling Nokia developers not to make their apps look like Windows Phone apps. Yesterday, Nokia CEO Stephen Elop talked about X as "a feeder system" for Nokia's Windows Phones.
This is what it looks like! ®
Sponsored: Detecting cyber attacks as a small to medium business