IBM gobbles CIA-backed NoSQL database upstart Cloudant
Big Blue furnishes cloud wing with NoSQL CouchDB system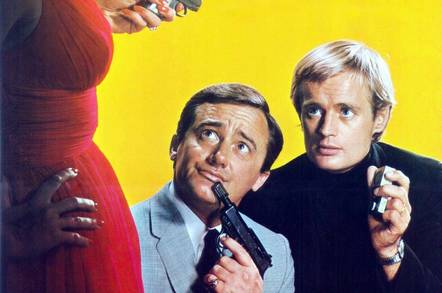 IBM is creeping towards the cloud, picking up startups on the way, including a NoSQL database company to fill in some of the perceived shortcomings of DB2.
The acquisition of Cloudant was announced on Monday and will give IBM control of a NoSQL "database-as-a-service" (DBaaS) [As a service? What the hell was a database beforehand? A pleasure cruise? – Ed]. Financial terms of the acquisition were not disclosed.
Cloudant's software is based on the thinly used open-source CouchDB database. It is built to process JSON-formatted information, uses Apache Lucene for searches, provides cross-region replication, promises strong data durability, and supports single and multi-tenant clusters.
"I would not have agreed to this transaction if I had any concerns about Cloudant's ability to continue its contributions and collaboration with Apache CouchDB," Cloudant's cofounder and CTO Adam Kocoloski, wrote in an email to the CouchDB developer list. "IBM is fully supportive of our efforts here, and I'm looking forward to bringing increased resources to bear in support of the project."
Kocoloski's company closed a $12m round of funding in May led by CIA investment arm In-Q-Tel, as well as scooping cash from Rackspace and Toba Capital.
At that time it employed about 60 people and had plans to hire perhaps 30 or 40 more. The majority of Cloudant's business is hosted on SoftLayer servers, but it also uses gear from Rackspace, Amazon Web Services, Windows Azure, and Joyent.
IBM had not responded to questions by El Reg at the time of writing. Big Blue has also worked with MongoDB to bring JSON-fiddling capabilities to its DB2 database via a custom connector. ®