Stuff the delays! PM chuffed to have BT's superfast broadband in his constituency
'It's great', says David Cameron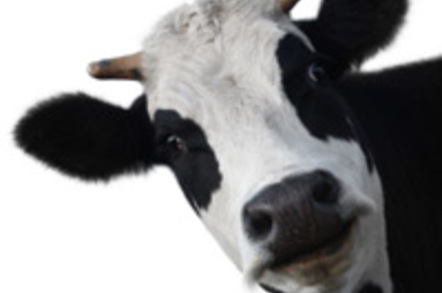 Prime Minister David Cameron already enjoys super speedy internet connections at his constituency home in Dean, Oxfordshire, but locals in the village of Alvescot – saddled with a very slow broadband service – have waited a long time for an upgrade.
On Friday, BT invited the PM to make doe eyes at one of the telecom giant's freshly installed fibre-to-the-cabinet streetside boxes - which carries faster speeds into properties over the company's existing copper wiring.
Cameron, who is the MP for Witney, apparently said it was "great news".
The cabinet was connected by BT as part of a £25m deal with Oxfordshire County Council and the Tory-led coalition government to bring speeds of at least 24Mbit/s to at least 90 per cent of premises in that area by next year.
"The switching on of the first tranche of superfast cabinets marks the start of a remarkable transformation of broadband throughout Oxfordshire," Cameron said.
"The UK already does more business online than any other European country and widespread access to superfast speeds will provide a welcome boost to Oxfordshire's economy."
Whitehall and local government tossed £14m into the pot, while BT paid £11m as part of the Broadband Delivery UK project, which is supposed to ensure that the remaining 10 per cent of the county – which is much harder to reach with conventional fibre rollout methods – will have minimum speeds of at least 2Mbps.
Cameron, however, is among the few country bumpkins not to complain about broadband speeds. The reason? He enjoys a fast connection to the internet courtesy of a dedicated line leased by the Home Office. ®