Microsoft taps up Level 3, Equinix, AT&T for direct Azure Cloud lines
Psst, don't tell the NSA. Oh, darn it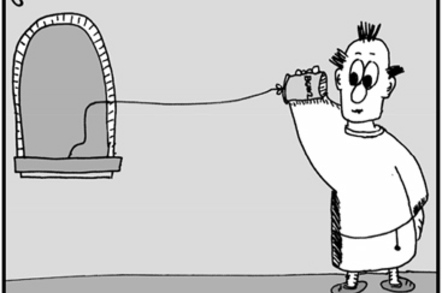 Cloud computing is all well and good but it's hopeless if the network connection between the customer and the data center is useless, so Microsoft has followed in Amazon's footsteps by fixing this weakness.
Redmond's new ExpressRoute service, announced in a blog post on Thursday, will offer dedicated connections to the Windows Azure public cloud: customers' systems are installed in ExpressRoute-linked data centers, or hooked up via a wide-area network such as an MPLS VPN, for this to work.
"ExpressRoute offers private, reliable and low-latency connections between customers' data centers and Azure. ExpressRoute is an important step in our journey to help customers maximize their existing on-premises investments and take advantage of cloud computing," beamed Microsoft.
The Azure giant announced an MPLS connectivity deal for Azure in September, but that was just with AT&T. Now Microsoft has gone a step further: the Windows king has recruited data-center operator Equinix and transit provider Level 3.
Customers can either, right now, place their systems in an Equinix data center and connect to Azure using Level 3 fibre, or use an AT&T MPLS VPN. This lets firms bypass the public internet to reach Microsoft's public cloud, and mirrors a service already offered by cloud king Amazon Web Services, namely its "Direct Connect" technology.
The ExpressRoute service is in preview mode, Microsoft said without giving a date for general availability.
Pay-as-you-go prices for the service, using Equinix and Level 3, start at $300 per month for a redundant dual-port 1Gbps link, which includes "unlimited" inbound data transfer, and 15TB per month of outbound data transfer; each gigabyte costs $0.035 thereafter.
(This compares to a monthly price of about $219 per month for an equivalent AWS Direct Connect service, with variable, but mostly lower, outbound data charges.)
Companies can skip Microsoft's outbound data charges by using a WAN provided by AT&T NetBond, but at the cost of $300 per month for a weedy 10Mbps port speed; faster connections cost more.
And these prices will double when the service exits preview mode, Microsoft indicated. Opting for a six- or 12-month plan will lower the cost. The service is initially available out of the US West and US East Azure data center hubs. ®
Sponsored: Detecting cyber attacks as a small to medium business