Terrifying photo special: 'Electric Cannon' anal orgasmo-probe in use ... on a BULL
Our snapper suffers lifelong mental scars, now you can too
Warning: Smegma
However, this light 'nad tickling was actually the prelude to inserting a raspador (scraper) into the bull's urethra to obtain a sample of smegma.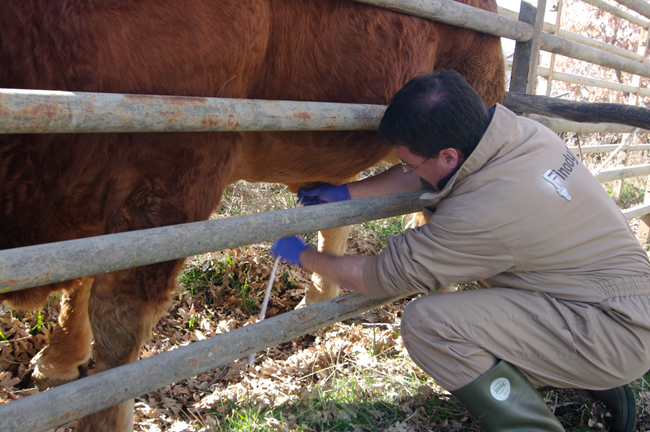 This won't hurt a bit
This is bagged and tagged and sent off to the lab, where it's tested for presence of the protozoan parasite Tritrichomonas foetus and the bacteria Campylobacter fetus.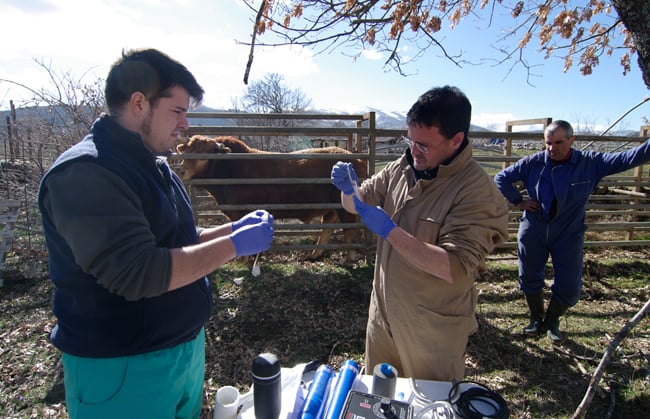 Right, get this to the lab asap
With the foreplay over, poor old Israel got to insert the ejaculator probe in the bull's behind: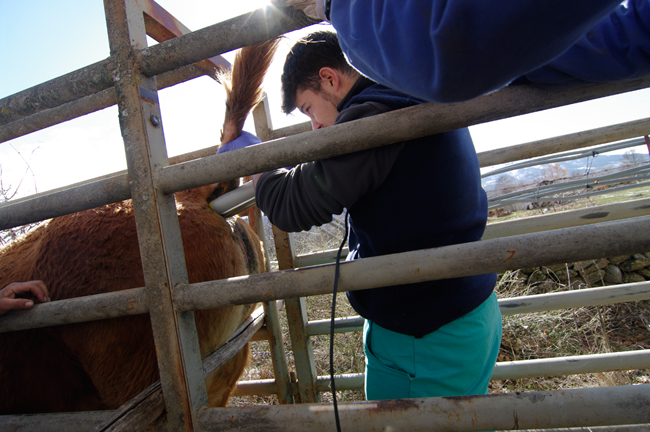 Gently does it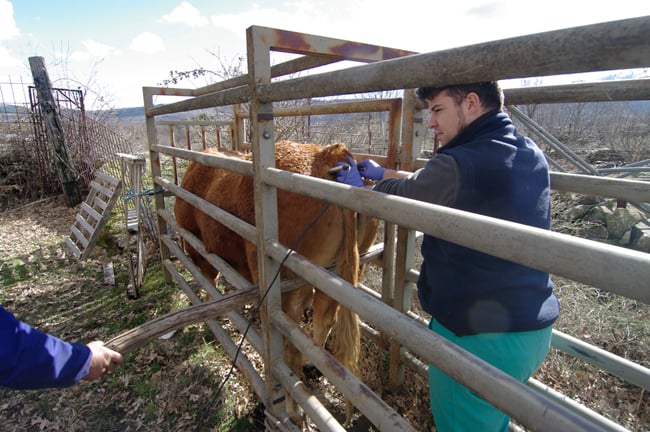 Ok, let her rip
Rubén now fired up the orgasmatron...