Terrifying photo special: 'Electric Cannon' anal orgasmo-probe in use ... on a BULL
Our snapper suffers lifelong mental scars, now you can too
At this point, the bull wan't looking at all impressed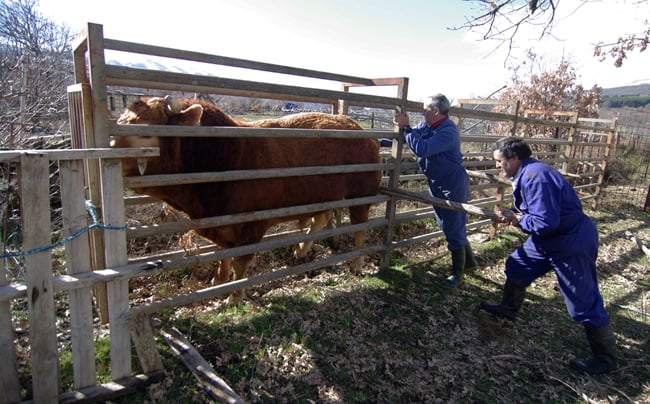 Giving it some stick
...then Israel drew the short straw and got literally stuck into what must rank in the top ten "worst jobs ever", viz: removing faeces from the animal's rear end. He admitted: "It's a dirty job but someone's got to do it."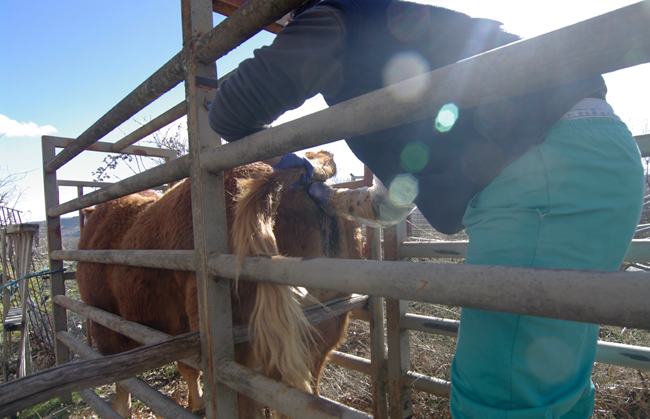 It's a dirty job, but someone has to do it
Rather you than me mate, seriously. At this point, the bull wan't looking at all impressed ...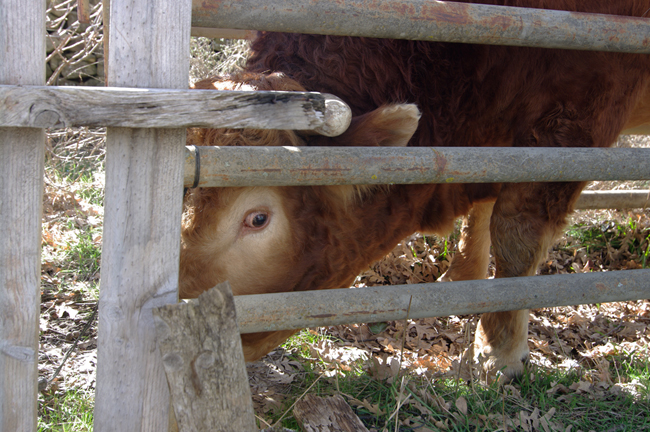 Let me out of here and I'll have the lot of you
...but a quick testicular massage doubtless gave the creature the impression that his ordeal might after all have a happy ending: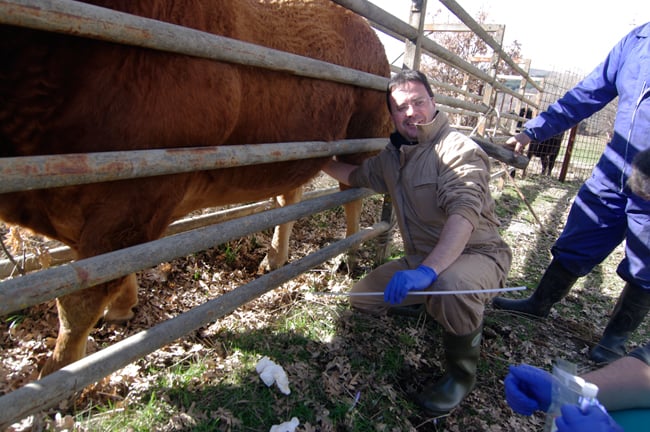 Promise of a happy ending