Amazon fuses LoveFilm, subs service, calls it Prime Instant Video
Sticking it to Netflix in the UK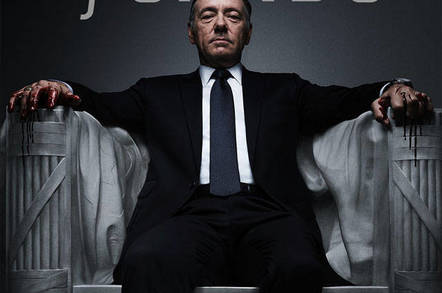 Amazon has decided to fold its Prime delivery service into its LoveFilm Instant video streaming library to make a single Prime Instant Video subscription for Brits.
Subscribers paying £79 a year will now get free one-day delivery on participating items when shopping at the online bazaar and access to Kindle books from Prime, as well as movies and TV episodes from the firm's streaming service.
The newly minted combo package will cost £79, compared to £72 a year for LoveFilm instant at £5.99 a month and £49 a year for Amazon Prime. To get folks hooked on their products, Amazon is offering the whole lot for £49 as an introduction offer.
While the deal is good on paper, it does mean that Amazon becomes an even more compelling destination for internet shopping when delivery is free. Once folks have gotten through the free instant movies and telly, which has the usual proportion of useless dross alongside newer and more interesting programming, they'll be ready to start renting and buying new movies from the Instant Video store. So Bezos' monolith hopes.
You don't have to be a Prime member to buy and rent movies with Amazon Instant Video, but if you're already turning to Amazon for your binge-watching needs, it'll make a certain amount of sense. Amazon will be hoping that the sweetener of the free one-day deliveries will give it an edge over rivals like Netflix and Sky.
El Reg asked Amazon how much it would be to rent and buy movies and TV series, but the firm would only say that prices would be "competitive". ®