T-Mobile US makes peace offering with $250 BlackBerry olive branch
Sorry we insulted you. How about a new phone?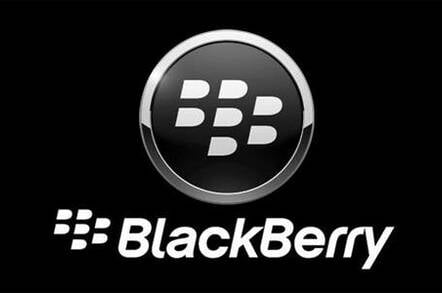 In a move to calm outraged BlackBerry fanbois after suggesting they should get an iPhone, T-Mobile US is offering them $200 towards any newer handset available, be it a BlackBerry, Android gadget or iPhone.
The limited-time offer is open to subscribers and anyone who signs up to the wireless carrier. Folks already on T-Mob US with a BlackBerry who opt for the new Q10 or Z10 will get an additional $50 credit.
The move comes after the network giant faced public criticism from BlackBerry over an advertising campaign that encouraged BlackBurgers to migrate to the Apple iPhone.
Shortly after the ads appeared, BlackBerry CEO John Chen wrote a letter criticizing T-Mobile US for what he called a "clearly inappropriate" marketing campaign that left him "outraged".
T-Mobile US CEO John Legere reacted to the criticism in his usual reserved and diplomatic manner.
Was going to engage John Chen on Twitter, but turns out he's not here. I'll check MySpace. Don't worry @BlackBerry Something in the works!

— John Legere (@JohnLegere) February 19, 2014
Shortly after, however, the carrier moved to ease tensions with BlackBerry and its loyal customers, announcing that it would offer the credit for new BlackBerry (and Android and iPhone) handsets.
"We believe the best wireless service gives customers complete freedom and choice, and that's what we are doing with a new offer for BlackBerry users we are announcing today," wrote T-Mobile US chief marketing officer Mike Sievert in a letter to customers.
"We've been working overtime here to find the best possible way to show BlackBerry users exactly how much we appreciate and respect your passion for and loyalty to T-Mobile and to BlackBerry."
In T-Mobile US's defense, BlackBerry has been struggling in the market, to say the least. The platform sits a solid fourth in the smartphone space and continues to lose ground to Android, iOS and even Windows Phone. That a network carrier would offer a contingency plan should BlackBerry finally go down the drain is hardly a shock. ®
Sponsored: Practical tips for Office 365 tenant-to-tenant migration