Microsoft claims x86 hypervisor market lead
In Latin America. For one quarter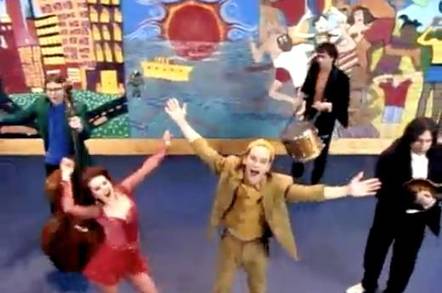 With Windows 8 struggling to win fans and Windows Phone failing to set the world alight, Microsoft takes its wins where it can these days.
Little wonder then that Redmond is keen to point out that it has become the number one hypervisor vendor on x86 … in Latin American during the third quarter of 2013.
Redmond's source for that assertion is IDC's Latin America Quarterly Server Virtualization Tracker, which the analyst firm says considers "new server shipments virtualized, virtualization licenses, virtualization software revenue, virtualized server end-user spending, and rate of virtualization."
The chart below is Microsoft's illustration of what's going on in Latin America's server virtualisation market.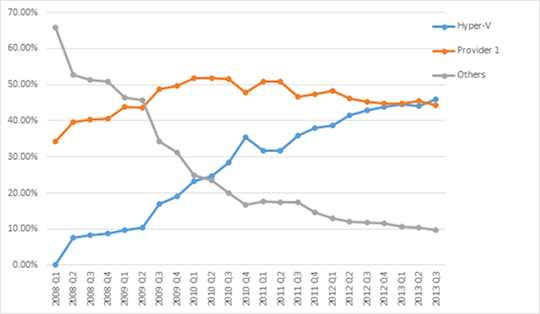 Who is the mysterious 'Provider 1'?
Microsoft getting close to 50 per cent market share is no surprise: Hyper-V is an integral part of Windows Server and many organisations use more than one hypervisors these days. That Redmond's growth has slowed since the launch of Windows Server 2012 may take the gloss of the achievement.
Also of interest is the identity of "Provider 1". VMware is the obvious candidate, although Brazil's great interest in all things Linux could mean one of the open source hypervisors is doing well in the region. Or might Brazil's interest in open source be the reason for the slowing decline for "Others" on the graph?
VMware's unlikely to be worried about this data, as Latin America remains a small market for now. While Virtzilla isn't walking away from smaller users, it often states its products – especially in the hybrid cloud arena – are an excellent fit with businesses in highly-regulated industries. As such entities tend to be rather large, VMware can fall below 50 per cent market share in Latin America or elsewhere and still not be overly worried that Hyper-V is eating its lunch. ®
Sponsored: How to Process, Wrangle, Analyze and Visualize your Data with Three Complementary Tools