Official: British music punter still loves plastic
Half of revenue still comes from CDs and videos - BPI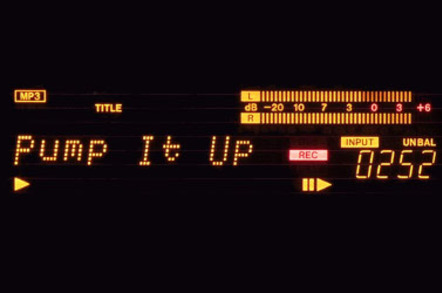 The UK recorded music industry grew 1.9 per cent last year according to the BPI, despite falls in revenue from sales of CDs and music videos. Amazingly, CD revenue fell only 6.4 per cent in 2013 year on year - and still forms the backbone of the industry. A full £365.4m out of the total of £716.8m comes from CDs and videos. Digital recording revenue first overtook physical in 2012.
The figures exclude revenue from gigs or concerts; royalties to publishers, songwriters and composers; and retailer margins - it's simply the amount that UK sound recordings earned their owners in 2013.
We've noted how indestructible the CD - or more accurately, the demand for CDs, is many times before. With its "lossless" audio quality and built-in physical backup, a CD still offers good value over an MP3 - and people once used to enjoy the shopping experience, too.
Add in the fact that, as Cooking Vinyl's Martin Goldschmidt reminded us here, CD players offer a ubiquitous and universal standard for playback. Streaming music services are only just beginning to tap into the potential of cloud catalogues, like Rara's BMW-bundled service, and it isn't cheap.
À la carte digital downloads – from stores like Amazon or iTunes – form most (£160.5m) of the rest. Paid-for streaming (eg, a Spotify monthly pass) grew 77 per cent to £54.7m and ad-supported streaming (eg, YouTube) by 31 per cent to £19m, with cloud lockers (now offered by Google, Apple and Amazon) just £3m.
The concern for artists and some labels is that streaming provides a fraction of the revenue of a digital download. Indeed, the BPI's explanation of the figures is that companies charge more rather than less for high-value items: "Revenues were in part boosted by the increasing proportion of sales accounted for by digital compilations and 'premium' or 'deluxe' album editions such as Beyoncé's self-titled release," the trade group notes.
Which means fans will pay – certain goods at certain times are not particularly price-sensitive. Yet streaming services make little or no attempt to "upsell" to punters – it's a retail black hole.
Vinyl sales reached their highest since 1994, but it's a tiddling amount: just £12m or 2.4 per cent of overall UK revenue. ®