HDS inks deal with Symantec: Plans to borg archive tech for DO-IT-ALL product set
Archive software will feed into HDS arrays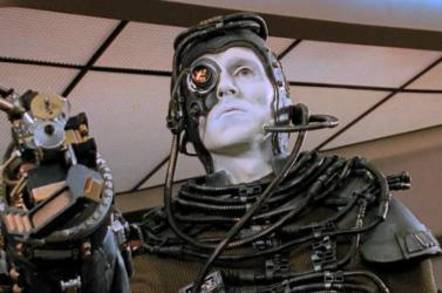 Hitachi Data Services has extended a deal with Symantec to OEM its NetBackup and Enterprise Vault software so it can supply a single storage array, server, data protection and archiving software product set.
Symantec's Brett Simon, VP for global system integrators and partners, said: "This agreement extends our partnership, enabling customers to acquire a complete hardware, software and services solution for their backup and recovery and retention needs from Hitachi Data Systems."
HDS also had a tinned quote from Mike Walkey, its senior veep for global partners and alliances: "The combined solution of Enterprise Vault and Hitachi Content Platform enables customers to reduce overall storage costs, reduce backup windows, and achieve regulatory and corporate governance mandates ... We now offer a fully integrated data protection and archiving solution that customers can buy from a single source."
HDS says it has a strategy to move on from being a data infrastructure company to add data management and services on top. OEM deals help its transition. It seems to us that the over-arching aim is to feed more data into its storage arrays and cement their use.
As well as the Symantec deal there is a global OEM arrangement between HDS and SAP which enables HDS to sell SAP's NetWeaver Business Warehouse (BW) on SAP HANA with HDS hardware and software. This will let customers buy a unified computing platform, software and managed services from HDS.
Another aspect of the transition is making HDS' Content Platform (HCP) available inside Verizon's cloud.
Resellers and other partners in HDS' True North channel will be able to supply the HDS/Symantec products. These partners will now be better able to sell into NetBackup and Enterprise Vault-using customers. ®