Tasmanian Liberals fear NBN policy will kill their election hopes
Lara Giddings' riposte: use our power poles for fibre, for free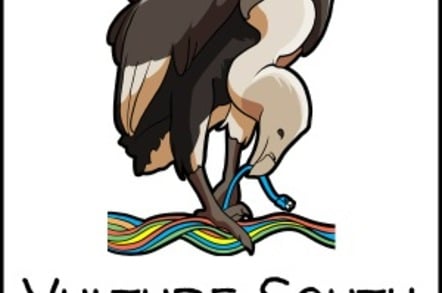 Updated Four weeks out from an election in the Australian state of Tasmania, the leader of the opposition Liberal party leader Will Hodgman has staged a "gaffe" by telling a colleague the issue of the National Broadband Network (NBN) could cost his party the election in front of TV cameras.
While getting ready for a press conference with colleague Jacquie Petrusma, with cameras and at least one microphone clearly present, Hodgman told Petrusma "It could cost us the election. Anyway, that's democracy."
Hodgman is hoping that the Liberal party will be able to take Tasmania from the ALP government led by premier Lara Giddings.
While labelled a "gaffe" by some media, Hodgman didn't back away from the statement during the press conference. When questioned, he said the NBN "is a critical issue for Tasmania, I recognise that and there are a number of issues that could cost any party the election."
Video of the "gaffe" is at the ABC, here.
The remark brings Hodgman's hostility to the federal government's NBN plans in plain view. Prior to the election, the now-communications minister Malcolm Turnbull stated that fibre-to-the-premises builds already contracted would be completed. That would have seen all of Tasmania receive the fibre-based NBN.
However, construction in Tasmania had stalled, and last week, NBN Co chair Ziggy Switkowski said that around 200,000 households there would be connected using the "multi technology model" – meaning most connections would be made using copper.
Switkowski has repeatedly stated his belief that even the 50 Mbps starting point for the FTTN rollout would give users vastly more capacity than they would be able to use.
Both sides of politics in Tasmania want the fibre rollout completed, with premier Giddings repeatedly calling the move away from fibre a broken promise by the federal government. ®
Update: The Australian Broadcasting Corporation is now reporting that incumbent premier Lara Giddings has offered NBN Co free access to the state's power poles as a sweetener to continue the fibre rollout.
While an overhead deployment is sub-optimal in terms of reliability, it's cheaper than pulling the cables through ducts. However, it would not relieve NBN Co of the need to pay Telstra for duct access, even if it's unused. ®