Dell's cash-saving voluntary redundo axe ker-chunks into Europe
Staff in select countries given option to leap overboard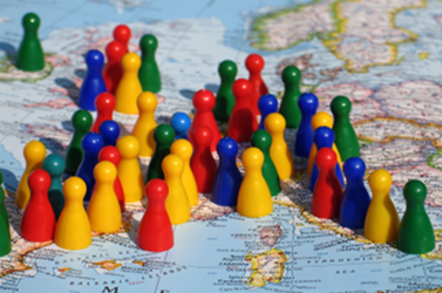 Dell has confirmed that the Voluntary Separation Programme it kickstarted across the Atlantic before Christmas has finally crossed the pond.
The cost-cutting initiative was made available to staff from late last year, but restrictions applied. Workers in EMEA, India or Singapore were not eligible, neither were folk in the software group – or those with "veep" in their job title.
Employees that took up the offer stateside were given their cheques recently amid talk among some in the workforce that even more people had opted to jump than Dell execs had foreseen.
The scope has now widened geographically, the Texan PC enterprise tech baron told The Channel.
"We are offering a Voluntary Separation Program for eligible team members in a select number of countries in Europe based on local laws, regulations and business practices. We won't have further comment." a Dell spokeswoman revealed.
The $24.9bn leveraged buy-out to take Dell private again was sealed last autumn with the man Michael, Silver Lake Partners and to a lesser degree Microsoft stumping up the cash to do the deal.
The plan is to beef up Dell in the enterprise sector through investments in R&D as well as via acquisitions, push more business through channel partners, become a player in mobility and target emerging markets.
But to free up cash to become the new Dell, the old Dell is taking steps to slash costs. "Dell has always taken steps to optimise its business, streamline operations and improve its efficiency," the firm told us.
"As a private company, we will continue to review our operations and make prudent decisions in an effort to remain competitive and to determine where we can add the most value to customers," the spokeswoman told us.
As we've previously revealed, Dell is also lining up a compulsory redundancy programme, with estimates that some 15k folk worldwide will be eased out of the door.
Updated Dell has been in touch to again to contest the 15k figures that our sources estimate are leaving the company, and it also denied that any redundancies will be compulsory.
"We have confirmed that a small percentage of Dell's global team members accepted the company's offer of a significant severance package associated with a voluntary separation program.
"[It is] accurate that we've taken steps to optimize our business, streamline operations and improve our efficiency over the past few years. And, like any prudent business, we'll continue to do so. Meanwhile, we're hiring in strategic areas of our business, including hardware and software development, engineering and customer coverage worldwide".
The company again refused to provide us with the numbers of people that have left or will leave Dell as part of the rightsizing cost cutting process. ®