Ericsson and Ciena ink SDN development and distribution deal
Deal will allow carriers' networks to 'evolve into SDN-enabled infrastructure'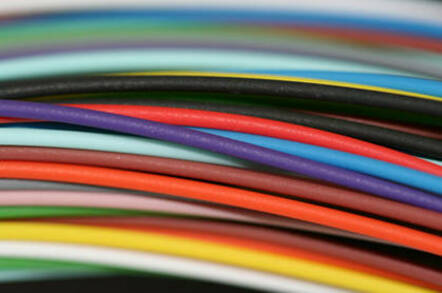 Telecoms giant Ericsson will develop capabilities targeting software-defined networking and IP-optical convergence under a distribution deal with network specialist Ciena.
Under the agreement, Ericsson will sell Ciena's Converged Packet Optical systems, including the 6500 Packet Optical Platform and 5400 family.
The former includes Ciena's 40G and 100G products.
Announcing the deal, the pair said they are "committed to accelerating the availability of open, programmable" SDNs.
Ericsson said the deal meant that services providers' networks using its equipment would be able to evolve into an "SDN-enabled infrastructure."
The use of software as a substitute for hardware-based features should help carriers lower their total cost of ownership while speeding up deployments.
Ericcson is particularly excited about getting the opportunity to sell Ciena's Packet Optical systems.
The Packet Optical gear provides hundreds of gigabits of throughput over ultra long distances without the need to regenerate or amplify the signal.
For Ciena, the deal means it can now reach a wider market.
Gary Smith, president and chief executive, said in a statement that the joint SDN development deal with Ericsson would let them "deliver on network transformation strategies that dynamically support changing demands for network-level applications and services."
Ericsson claims more than 40 per cent of the world's mobile network traffic passes through its networks, with more than 1,000 networks in 180 countries using its gear. ®